I finally finished my HST BOM quilt (@jenib320 pattern!) that I started for-e-ver ago!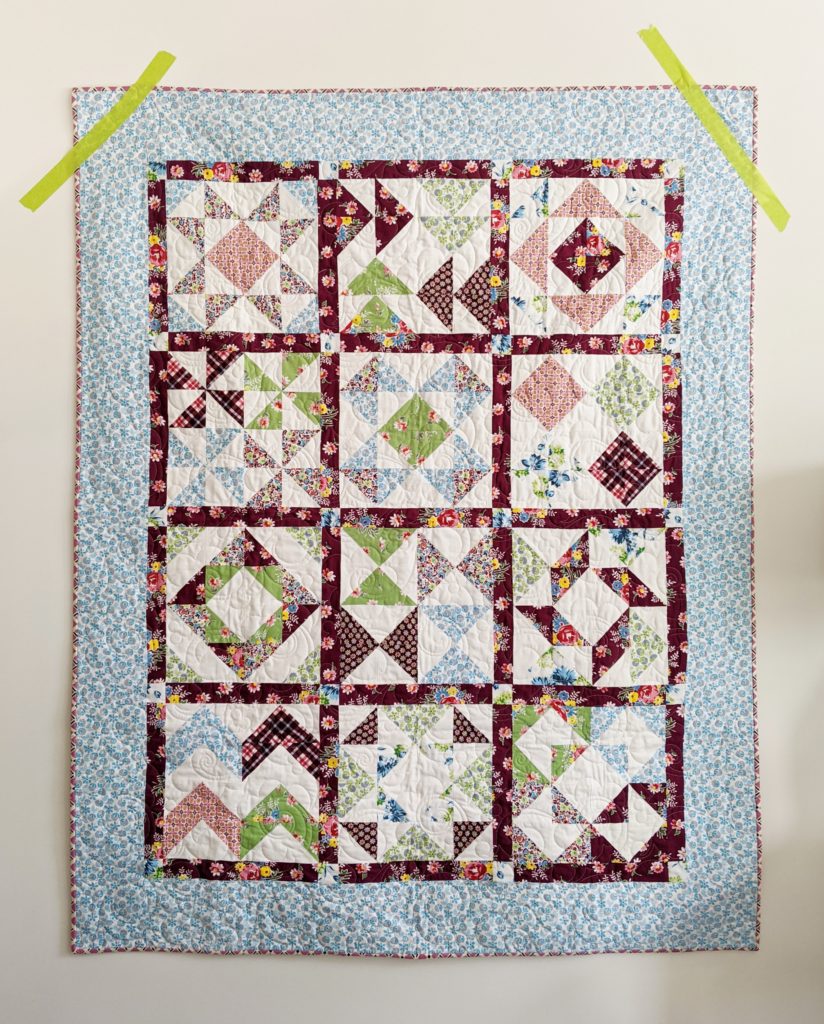 I don't usually do sashing or borders, so this was a fun departure from my usual assembly. I originally planned for a different sashing print, but I ended up not having enough and had to use a darker print. I think it turned out pretty good regardless!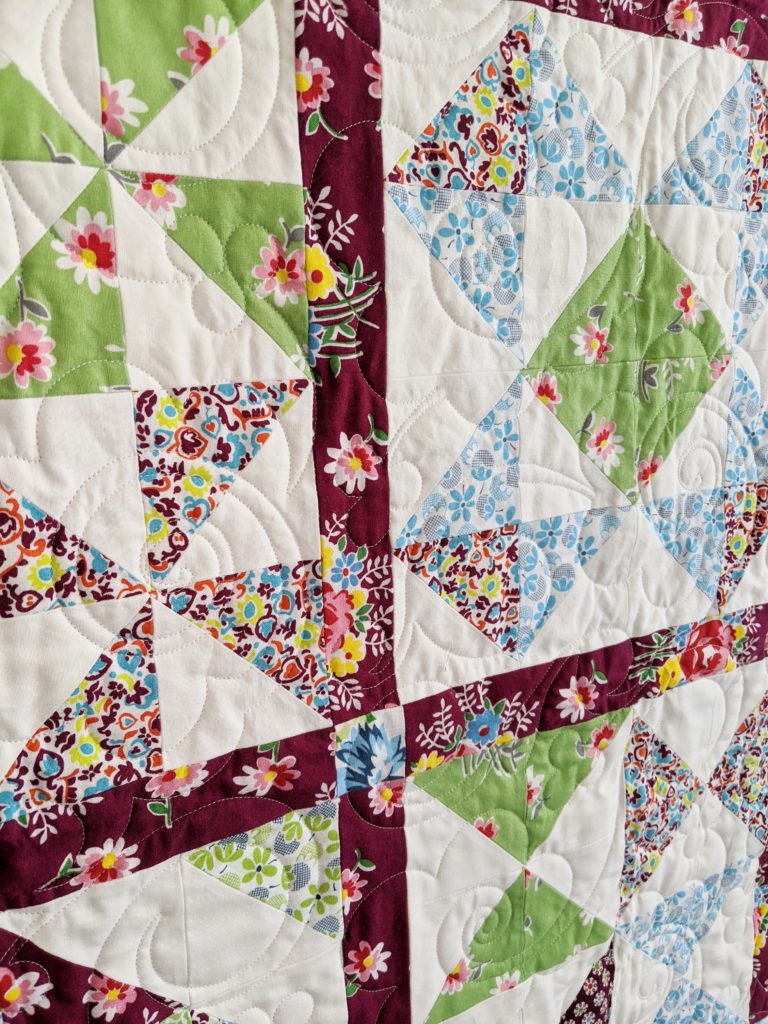 The quilting was done by Sew Shabby Quilting, who always does an excellent job for me.
I used all of the leftovers I had from this line of fabric on the back of the quilt. I really love how this back turned out. Piecing backings is a pain but it always turns out so nice to look at.
I've decided that I, sadly, have too many quilts in the house and will need to part with this one, so it's listed in my personal Etsy shop.