Hi everyone! I have a fun little surprise for you. In addition to the main Cordate quilt pattern that I put together, I also have made a mini version of it!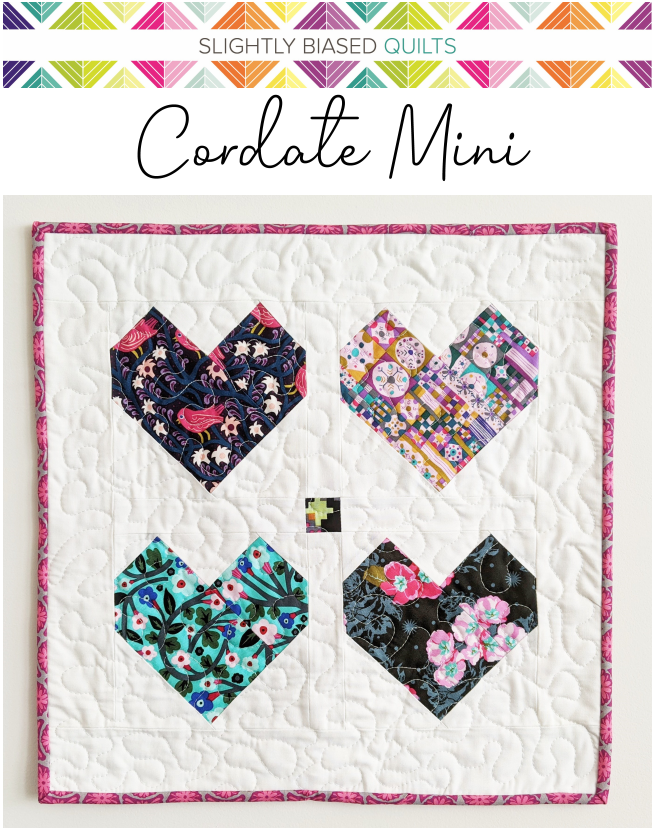 This mini is made of up four small heart blocks, along with some sashing and a border. It's a very quick finish, and you get to learn my fun new way of assembling hearts while you're at it! No special tools are required – just your normal ruler and a marking pen of some sort.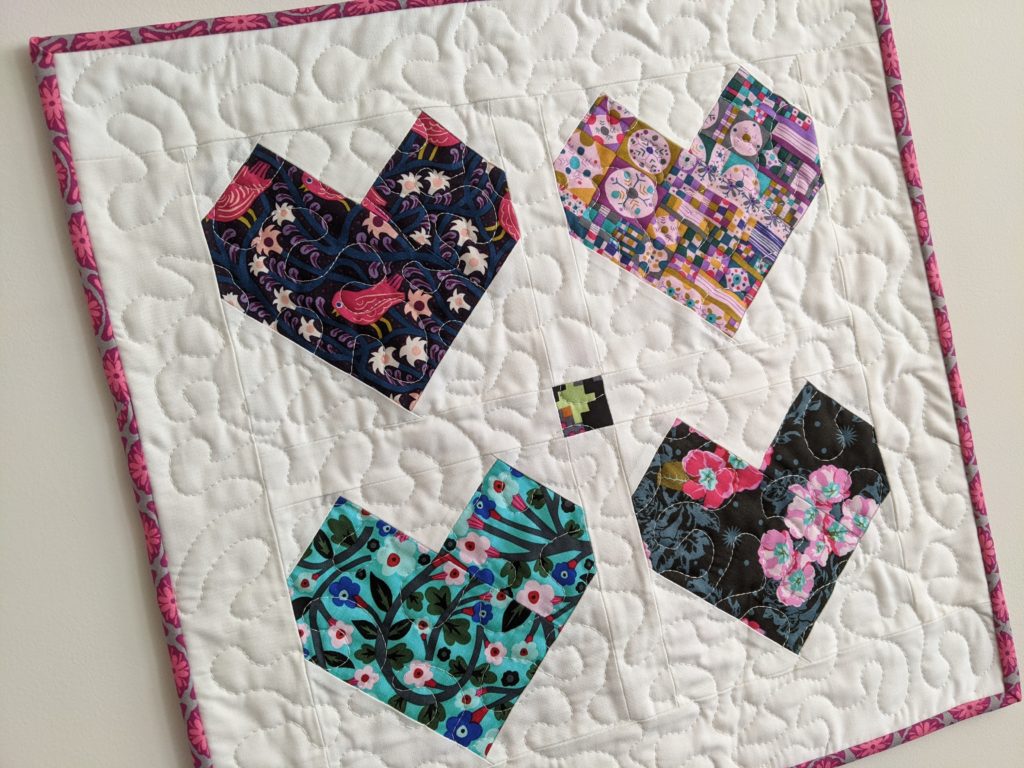 The Cordate Mini quilt pattern can be found in my shop. Please tag your quilt with the hashtag #cordatequilt so that we can all see your fun version!