Happy Wednesday everyone! Today is release day for Drift, a fun on-point half square triangle quilt with two options of sizes of HSTs. It's also the second of four in my half square triangle (HST) series! This pattern is quick and easy to put together, and is super fun to use up scraps from. If you don't want to use scraps, it's also fat quarter friendly.
This quilt comes out at 72″ x 72″, so it's a big one! I used a fat eighth bundle of Smol by Kim Kight for Ruby Star Society for my prints and a fun grey heart print for my background.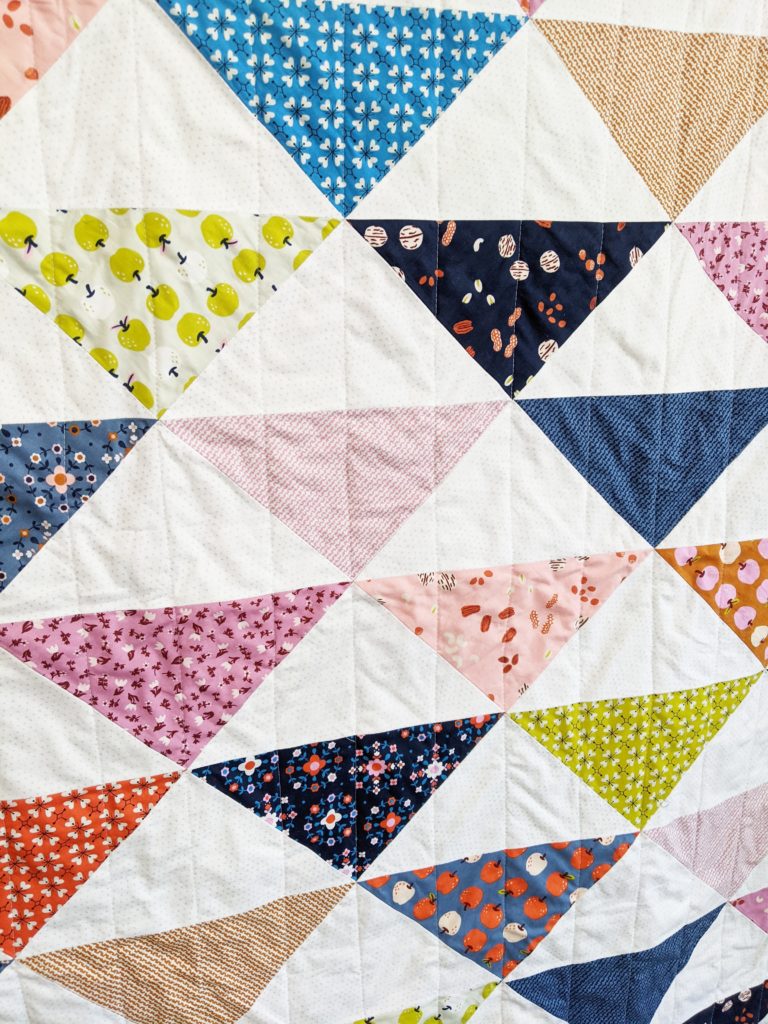 I quilted this one myself with straight line quilting. I think it turned out pretty nice!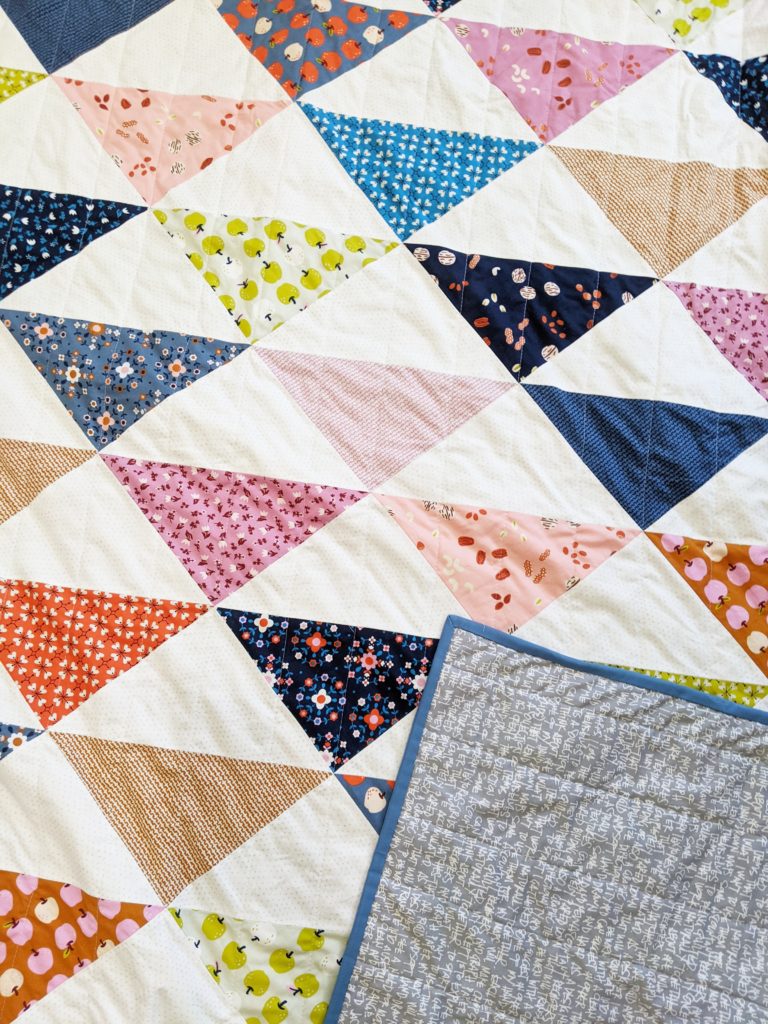 And the backing is an Architextures wideback print. Isn't it great how many widebacks there are now? They are so much easier to use than assembling a backing from 44″ quilting fabric, and it's a bit cheaper too!
I really hope that you enjoy this pattern as much as I did.
In fact, I liked it so much that I made two! The second sample I made is full of holiday prints from the Noelle line, and has no background fabric used. It makes for a completely different look, and this one is so bright and cheery!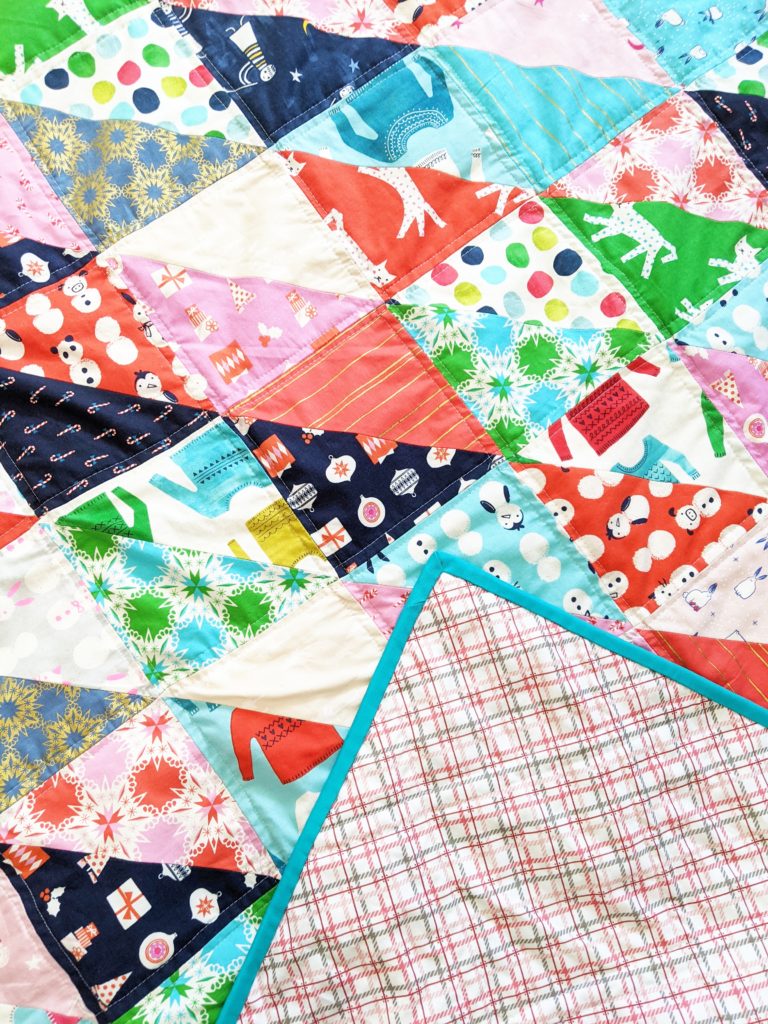 My amazing testers also made some gorgeous versions. Look at this stunner by Debbie (@deborahannquilts)! The dark background really lets the prints stand out and shine.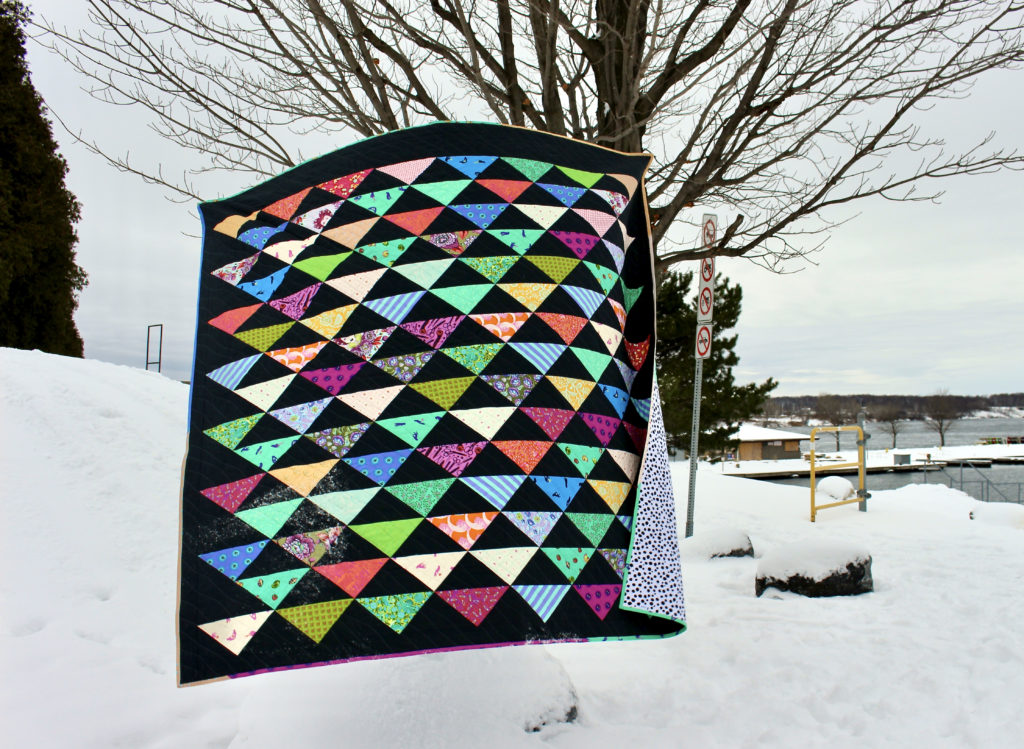 And this beauty below is by Jessica (@wester.jessica). She opted to go without a background print like my holiday version, and I really love the warmth in all of the reds and pinks in her version.
Michelle (@sewbellzer) put together a gorgeous purple version.
And Sierra (madebeayoutifulstudios) made this stunner in blues. Doesn't it look great in the snow?