I always find it interesting to see how other people store their fabric scraps. There are so many ways to do it, and it seems like everyone has a unique way of keeping them organized. Here's how I manage mine!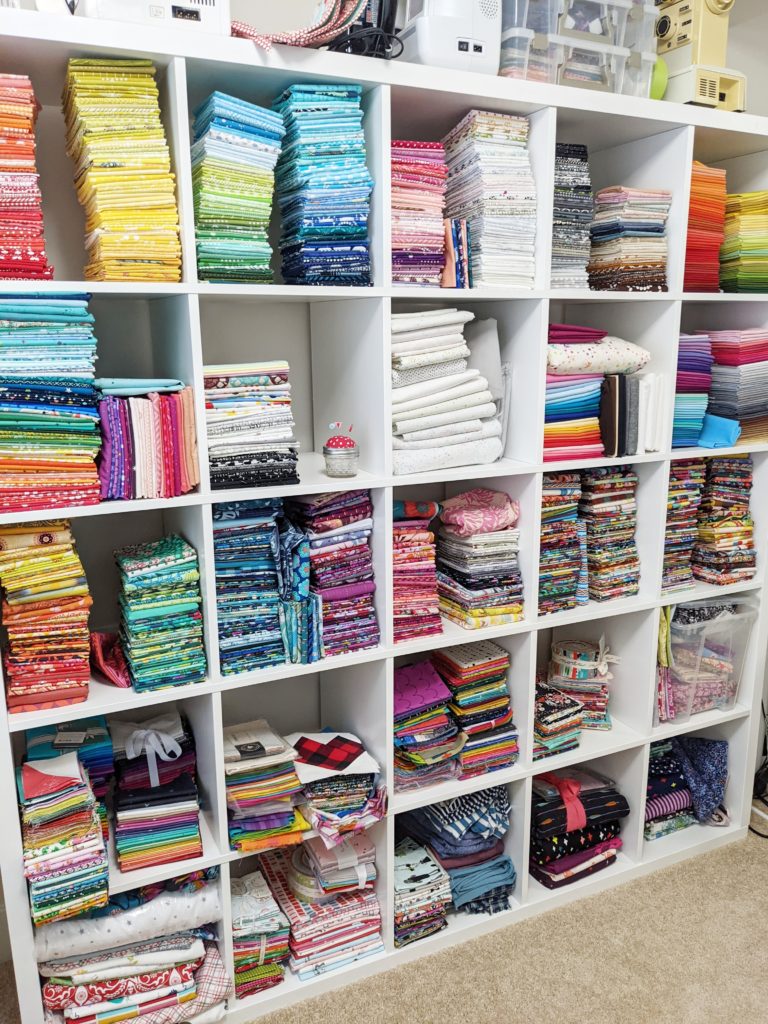 Before we get into scraps, this does beg the question, what is a scrap? For me, anything smaller than a fat quarter is considered a scrap. My main fabric storage has fat quarters, half yards, larger yardage, and other pre-cut sizes such as jelly rolls and charm packs. I keep them all in a big Kallax storage unit from Ikea, and it's been working out quite well for me. I store my fat quarters in color order, solids separate from prints, my larger yardage in the same manner (color order, solids separate from prints), and then bundles and pre-cuts fit wherever there is extra room.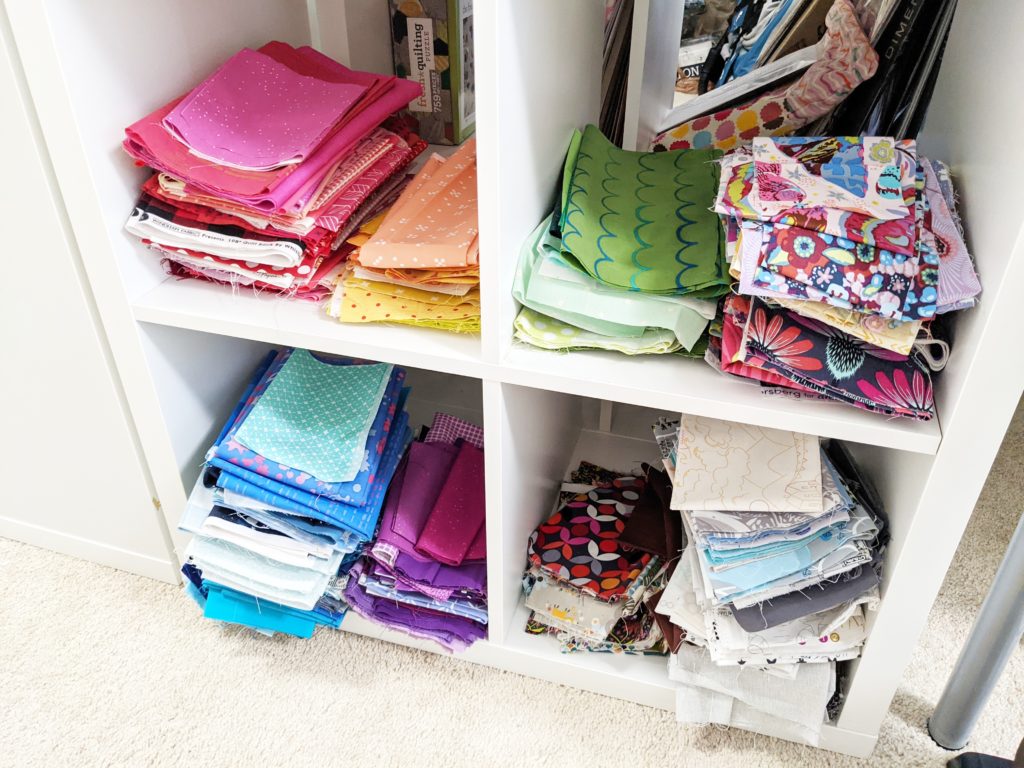 I have two tiers of scraps in storage. First up is any scrap that is smaller than a fat quarter but at least 5″ x 5″. These are arranged in color order in a smaller Kallax unit under my cutting table. It's a little messy at the moment because I've been pulling a lot of fabrics from these stacks, but it's so nice to see the rainbow right under me when I'm cutting.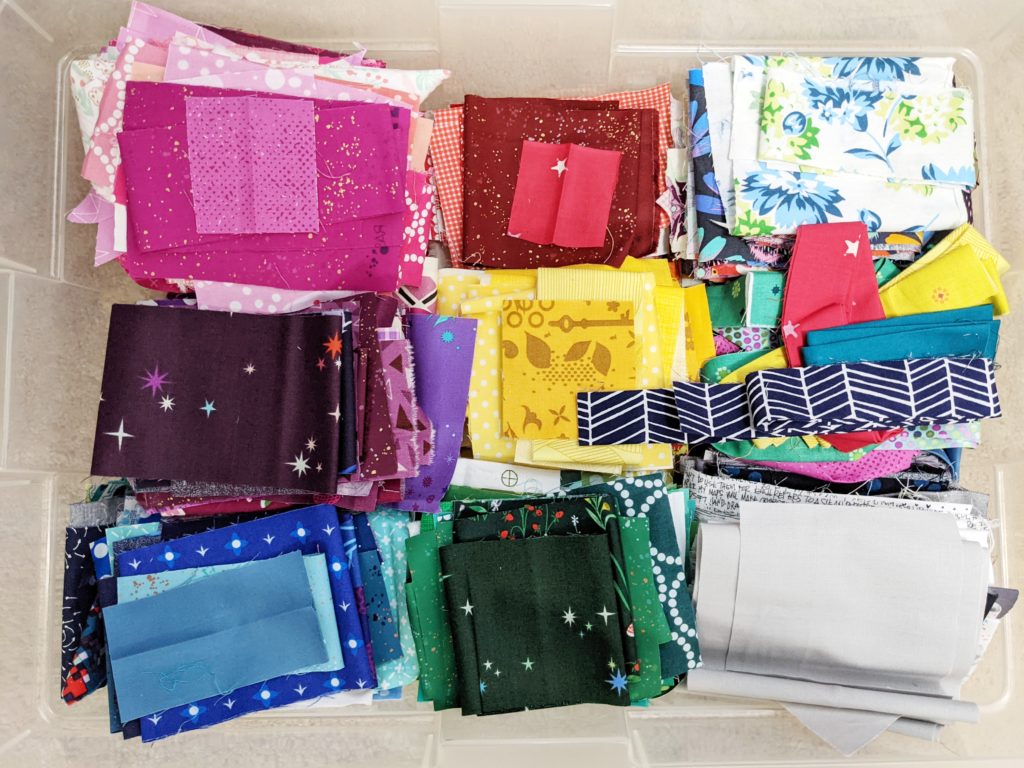 Smaller scraps that are at least 2″ x 2″ go in a large under-bed storage box that goes under one of my tables in the sewing room. I again organize by color and keep small stacks of each color in the bin. Anything smaller than 2″ x 2″ goes in the trash or to a friend that enjoys using smaller scraps.
How do you organize your scraps? I'd love to hear!