Happy Wednesday everyone! Today is the release day for Wavelet, a super fun half square triangle quilt that is so easy to chain piece! This is the last pattern in my half square triangle series. This pattern is a lot of fun to plan out and sew together. If you've ever wanted to get good at HSTs, this is the one to try!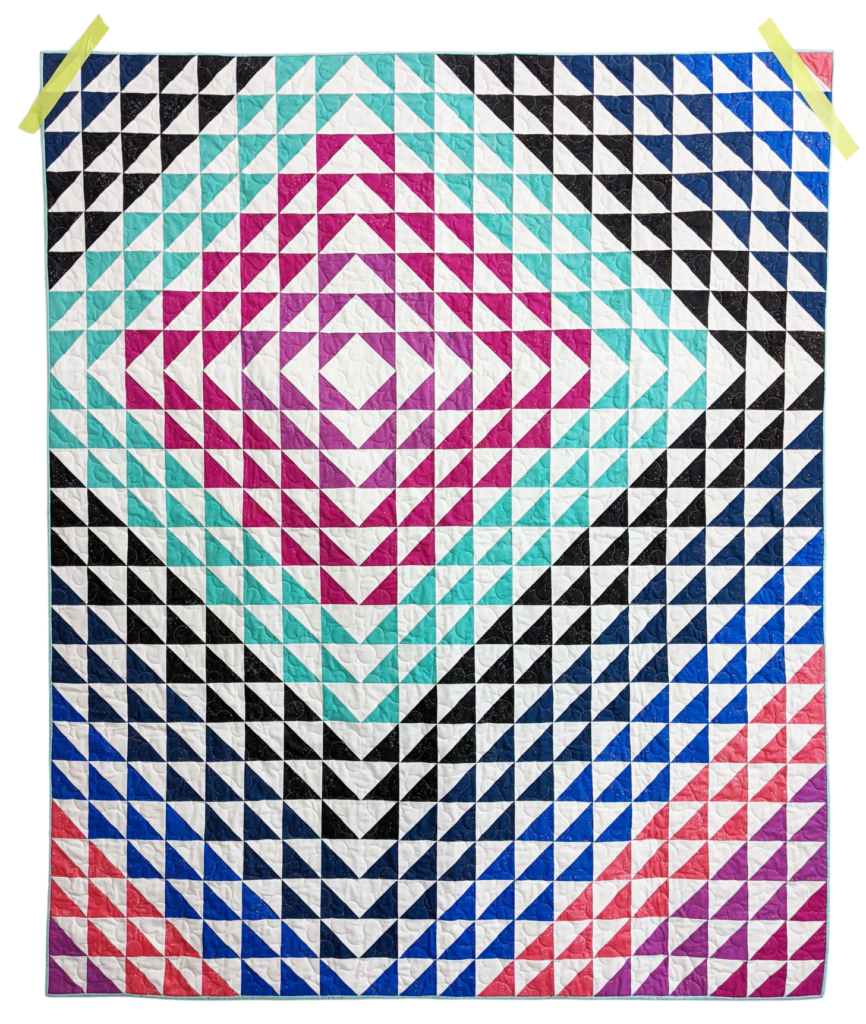 This pattern comes in four sizes: Baby, Lap, Twin, and Queen! This is my first pattern offering so many different sizes, which I'm so excited about! I used seven different colors of Speckled for this version. The colors are so sparkly and fun. I really love them!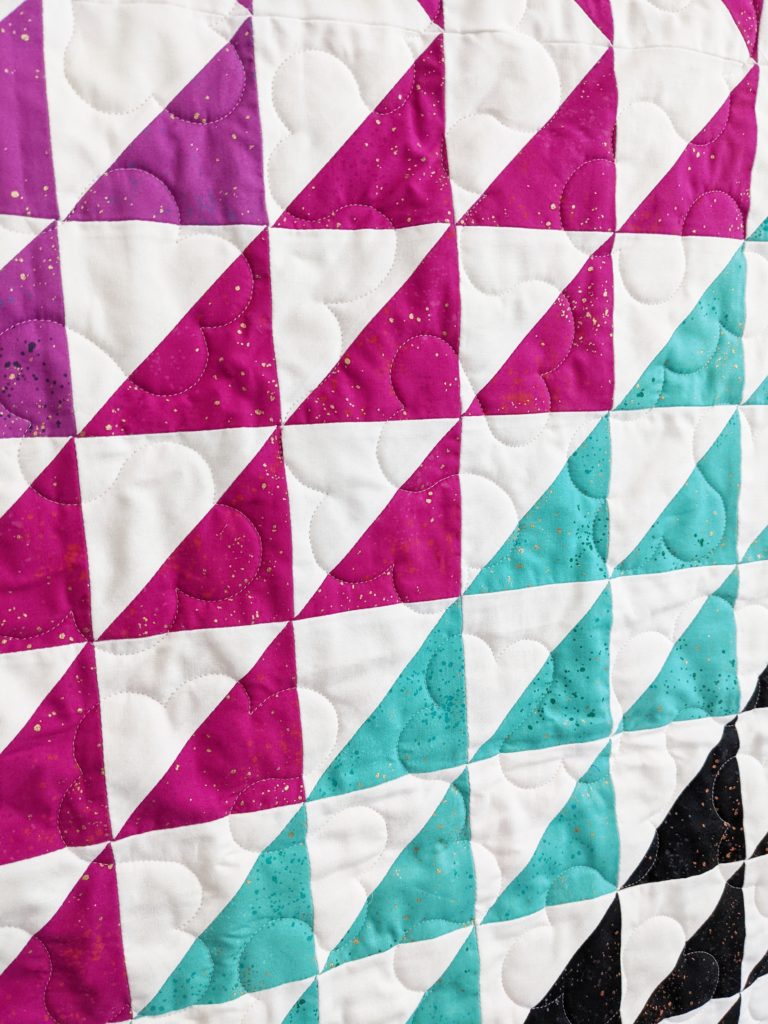 I got this one long-armed with a pattern called Cotton Candy. Isn't it so much fun?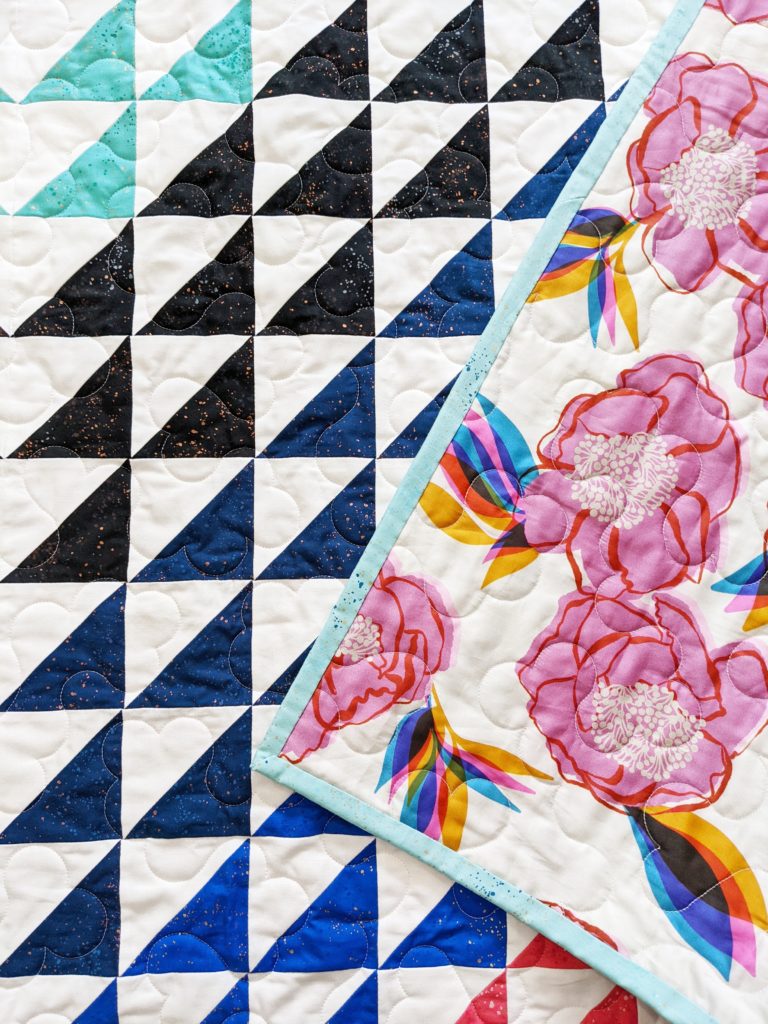 The backing is a smooth, silky wideback print from Ruby Star Society. I am so in love with all of their new widebacks. They are so easy and fun to use!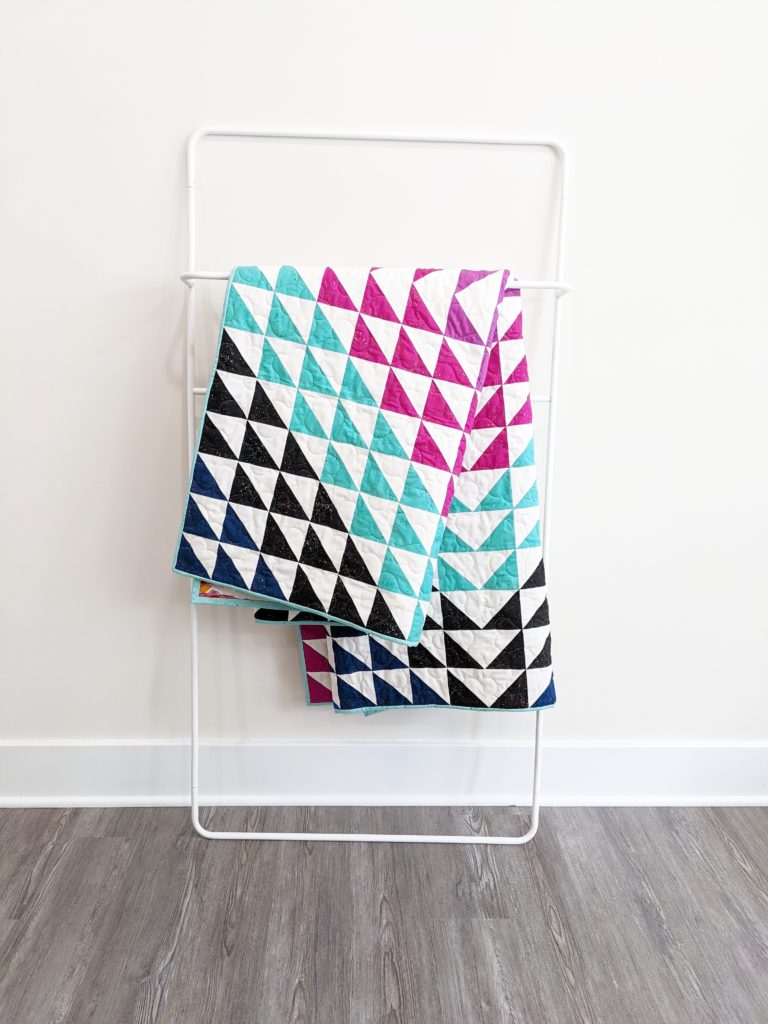 I hope you enjoy the pattern as much as I did. Stay tuned for another sample quilt and my tester versions!