Hi everyone! I realized that I forgot to post about the gorgeous tester versions of Vela that my team made. Let's take a look!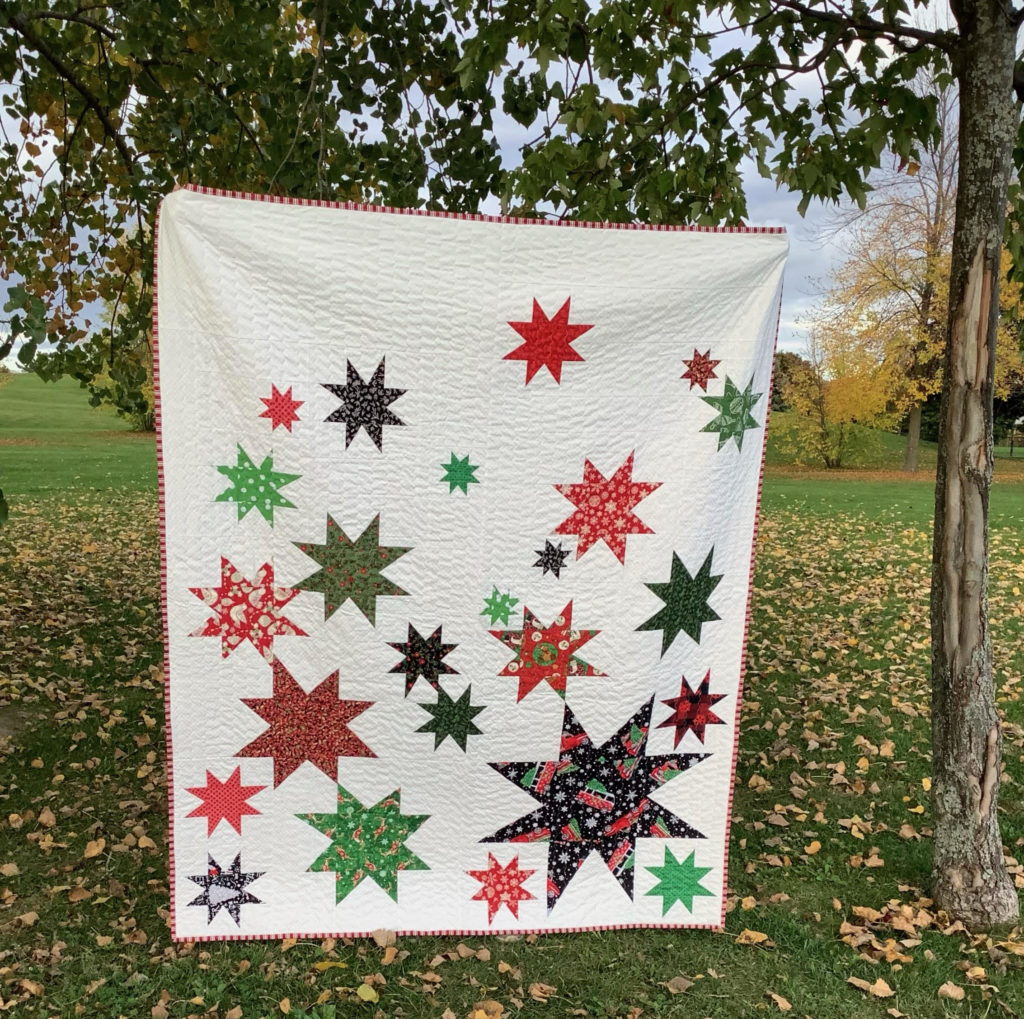 First up is this fun Christmas version by Debbie (@deborahannquilts). The white background makes the stars pop so bright!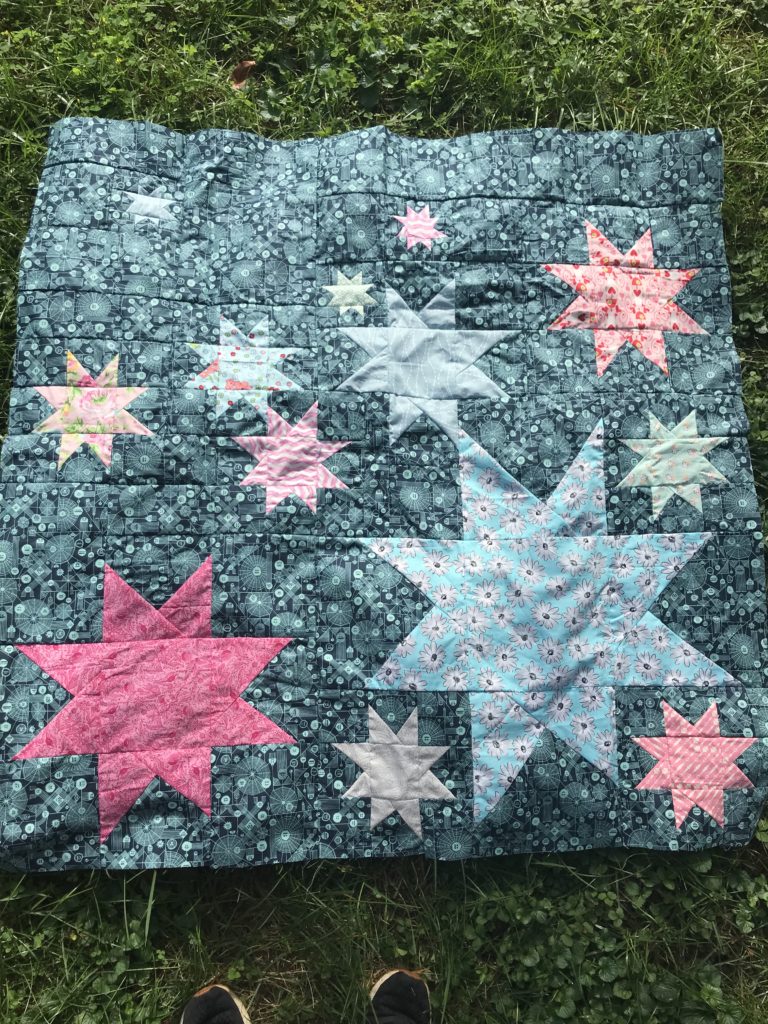 Next is this fun dark version by Jessica (@wester.jessica). She made the baby size version, and I really love the fun background!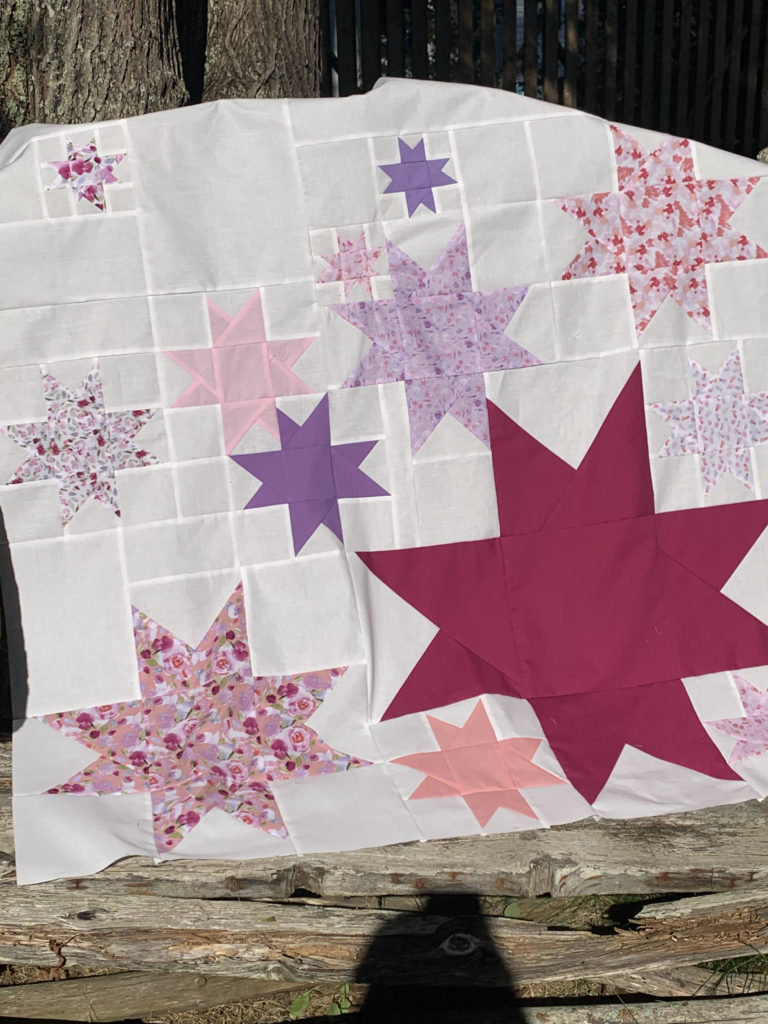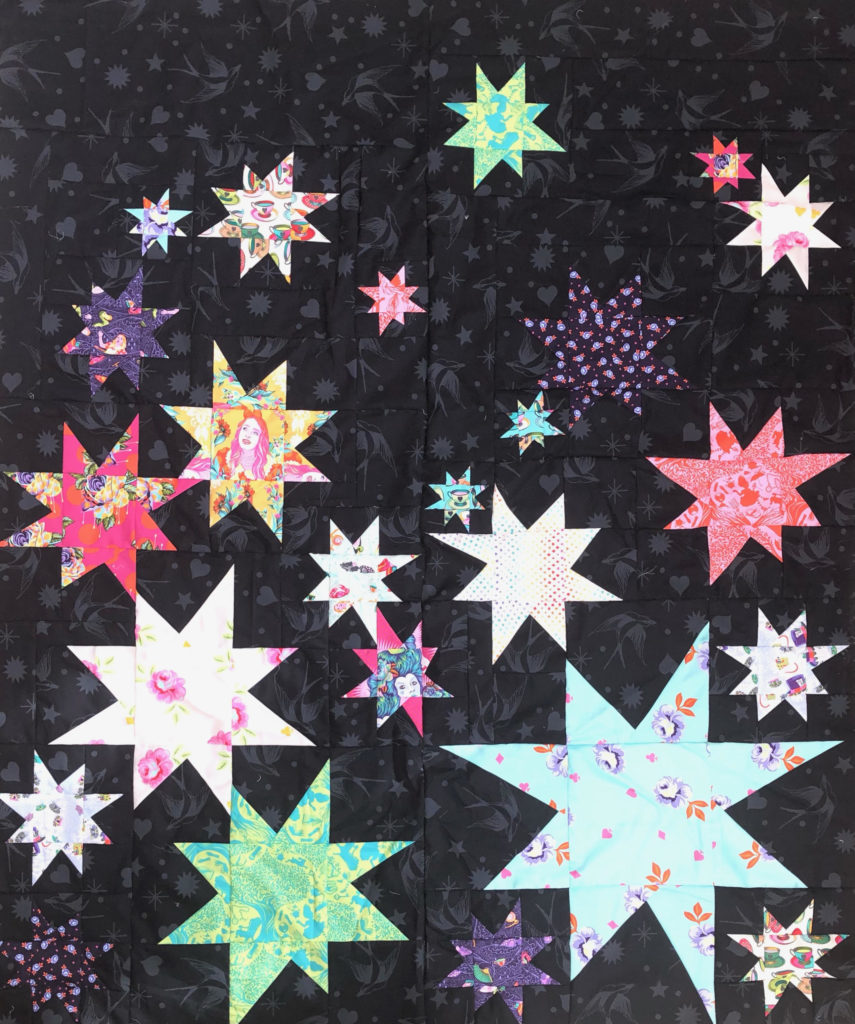 Last up is this stunner by Kerry (@thatssewkerry) made from all Tula Pink prints. The dark blue background is so wonderful against the light stars!