Hi everyone! Happy Wednesday! Today I am so excited to show you my latest pattern release, Centrum! This one is layer cake friendly and is so incredibly easy to put together.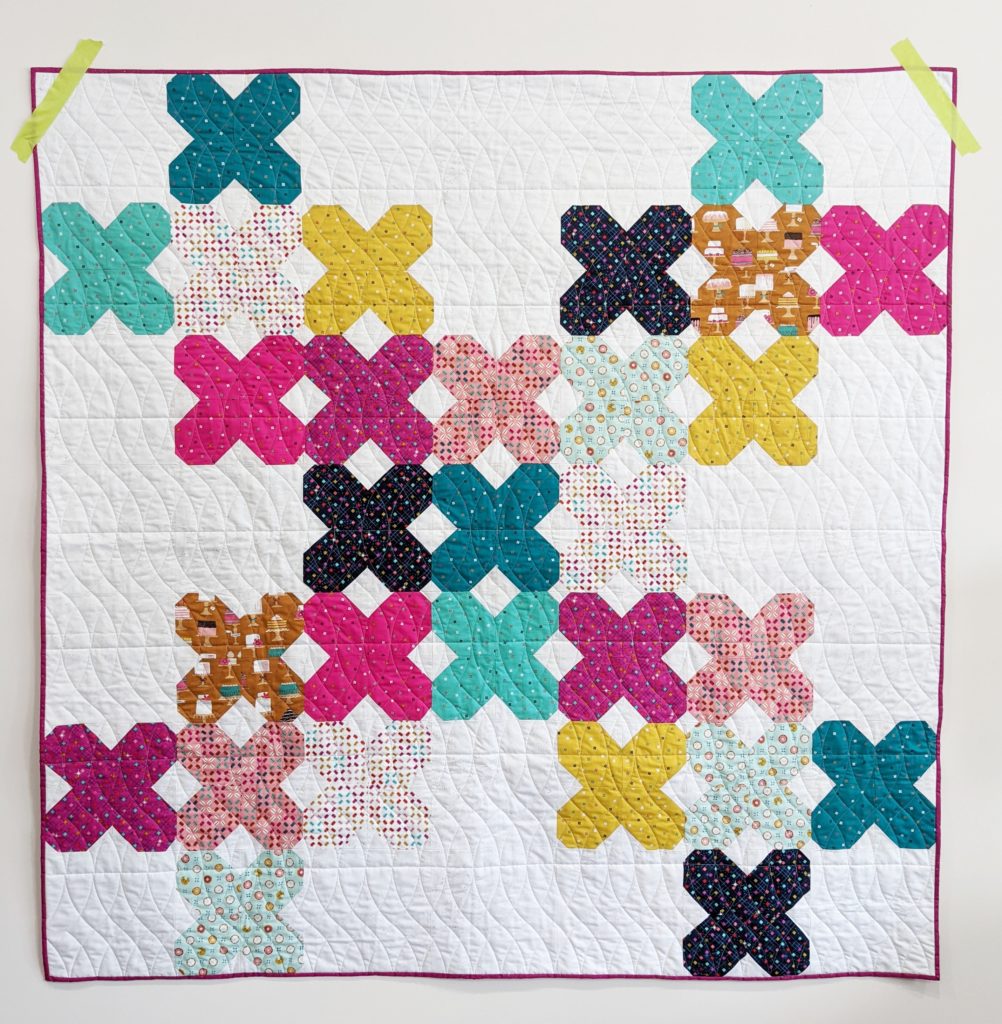 Lots of x's make up one big x in this pattern, and it's really fun to pick out saturated colors to contrast against the background solid or print.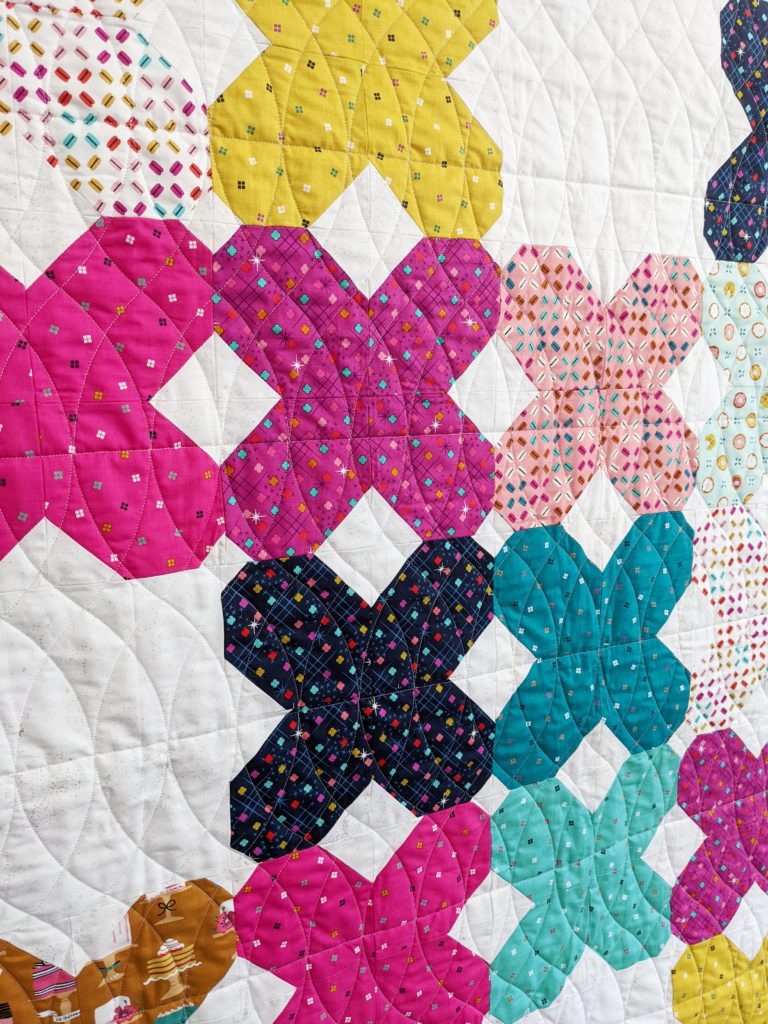 My mom quilted this one for me again, and I love how the curves turned out!
I used a simple cross-hatch wideback for the backing, and paired it with a fun Speckled print that went really well with the Bake Shop prints!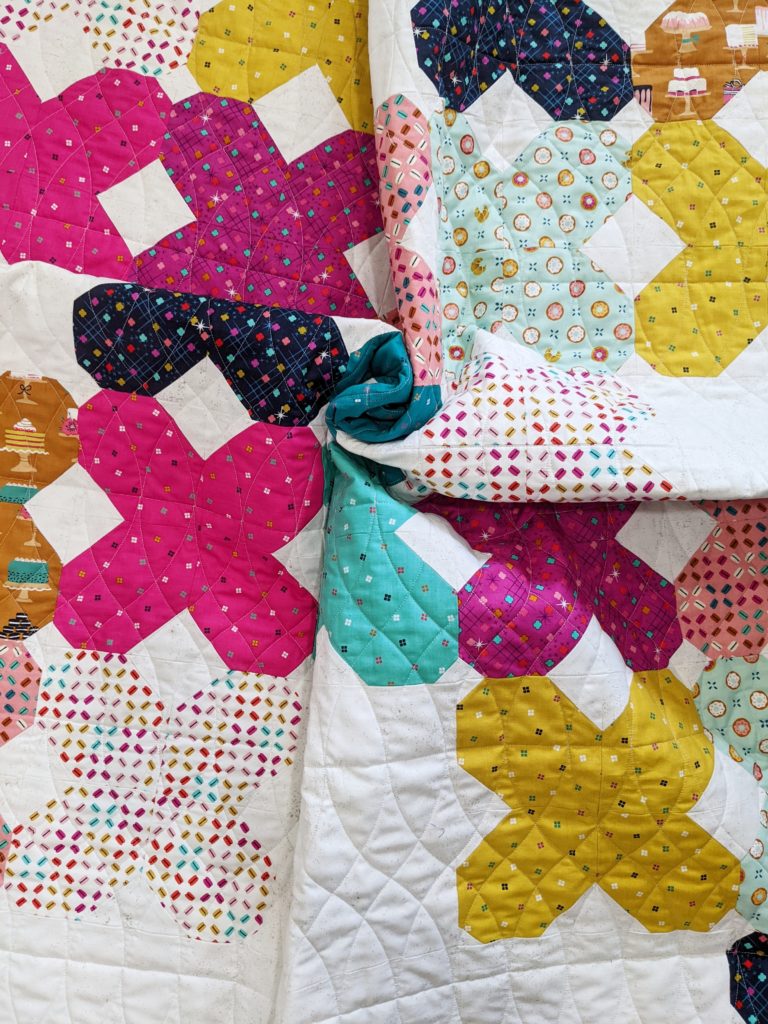 I hope you enjoy this pattern as much as I do! You can get the pattern here in my shop.