Hi everyone! I have one more Blocker sample to show you, and this one is bright and fun!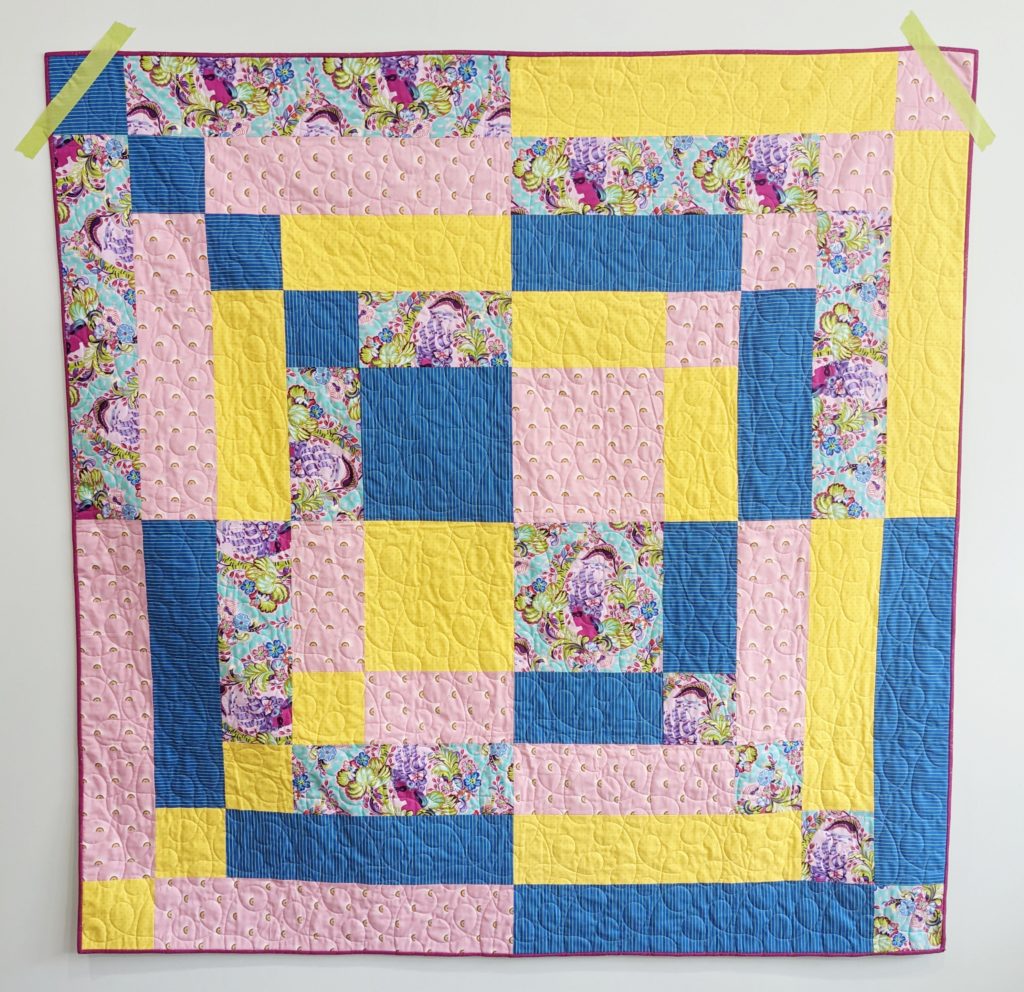 Since this pattern was designed for large-scale prints, I wanted to make at least one sample that shows this off!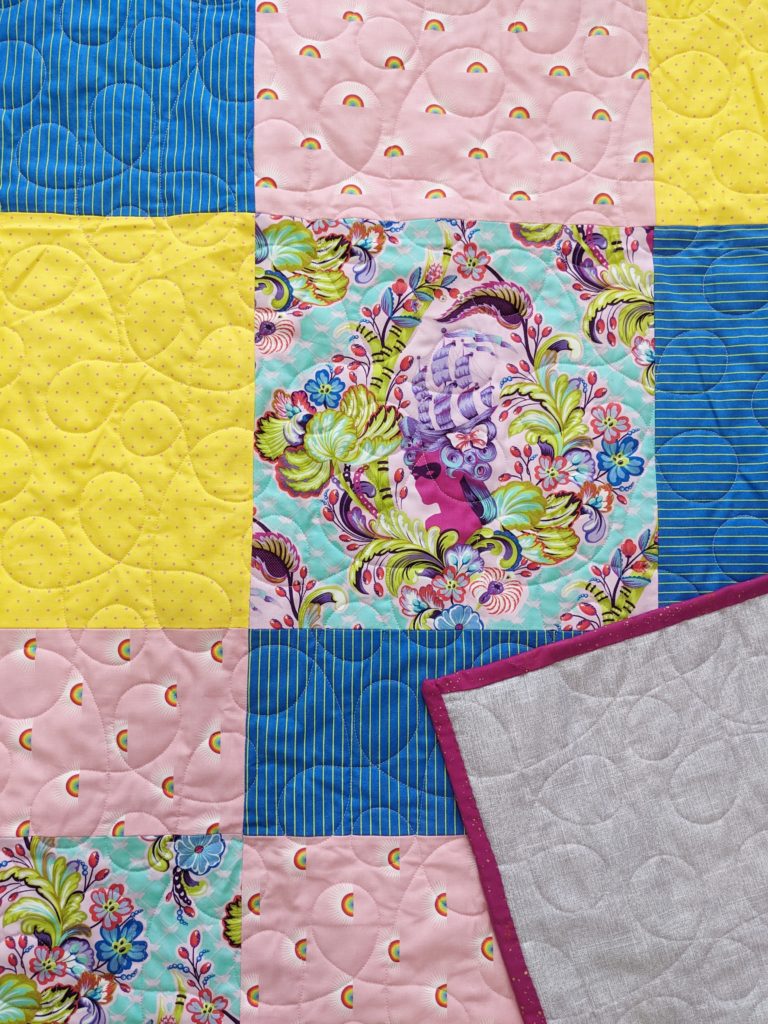 This quilt is so fast to put together too! The pieces are nice and large, so it can be a nice break from a lot of tiny pieces.