Hi everyone! Today is the release day for Nest, a sweet and simple collection of homes, which includes a Lap size and a Baby size.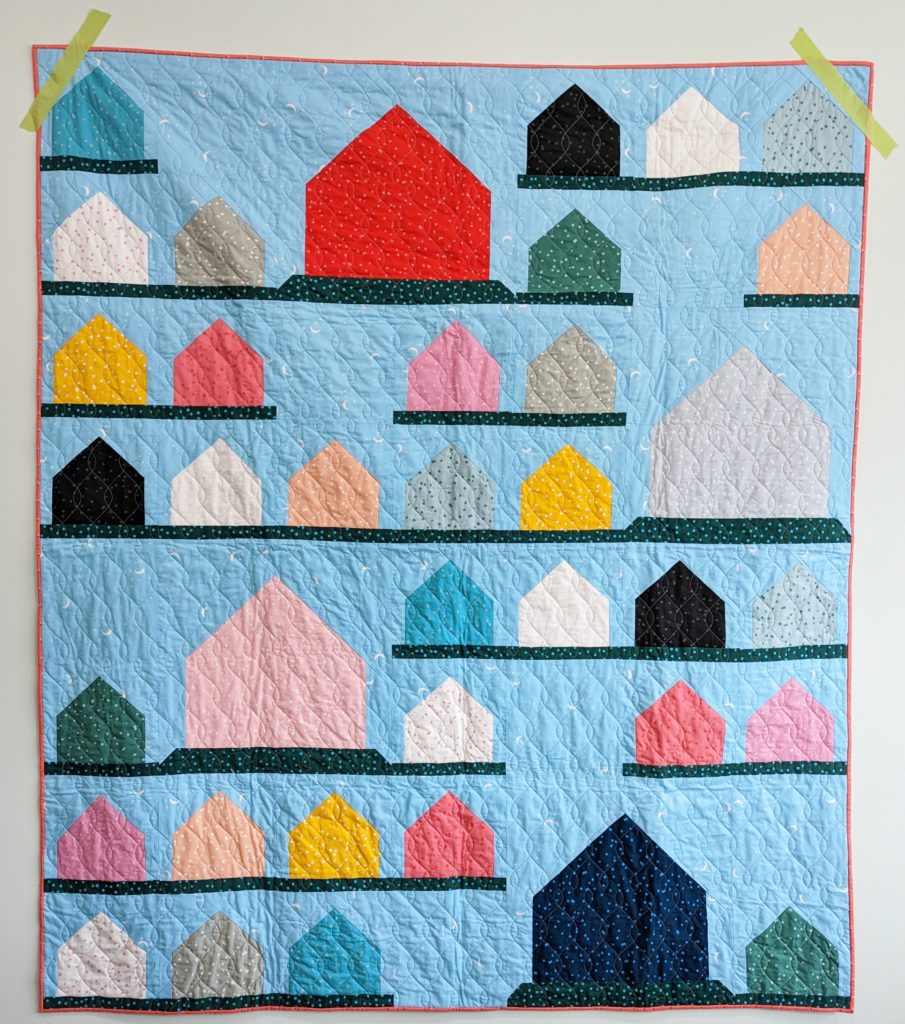 These homes are nice and simple to put together, and the big homes are even on their own little hills!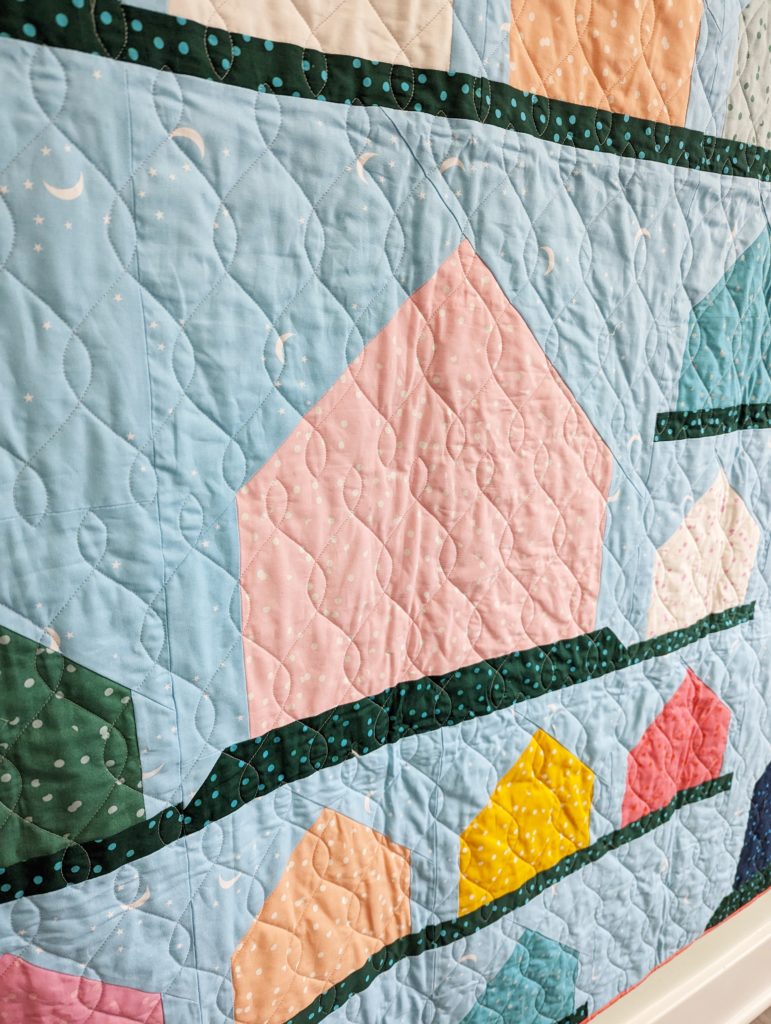 I used some lovely Hole Punch Dot prints for the homes, and a Star and Moon light blue for the background. My mom once again quilted this using her Chicken Wire pantograph, which I am in love with.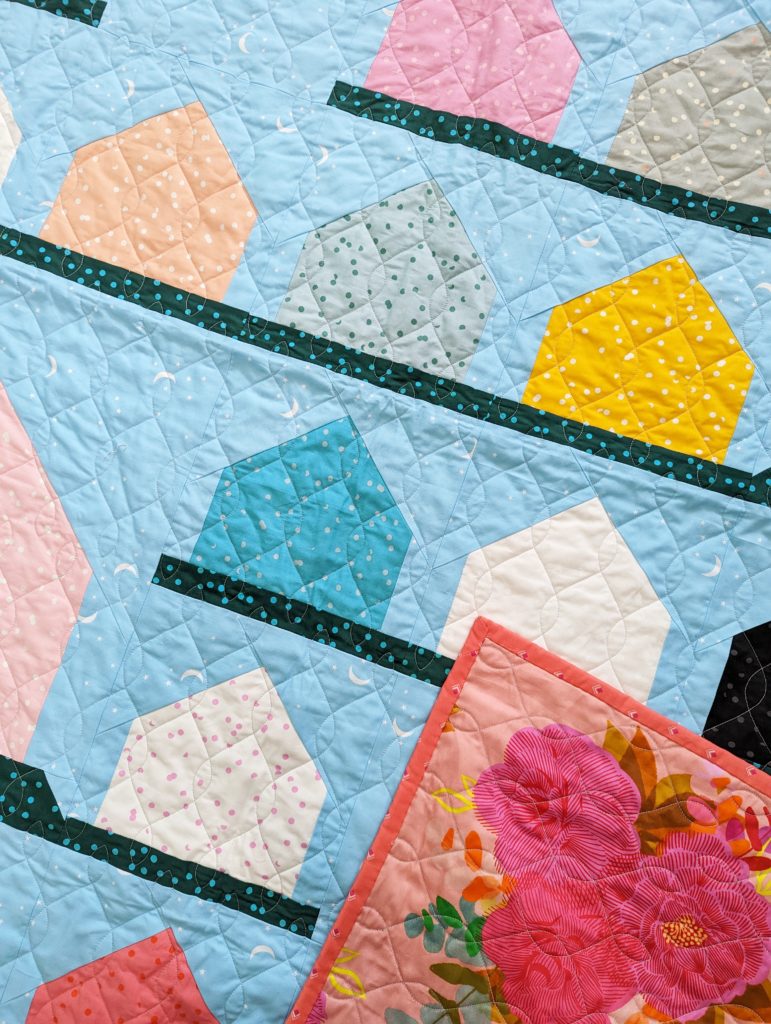 I used one of my favorite RSS widebacks for the backing. It's so silky smooth!
The pattern can be found here in my shop. Have a great weekend!