Happy Friday! Today I'm going to share with you the tester versions of the Nest pattern!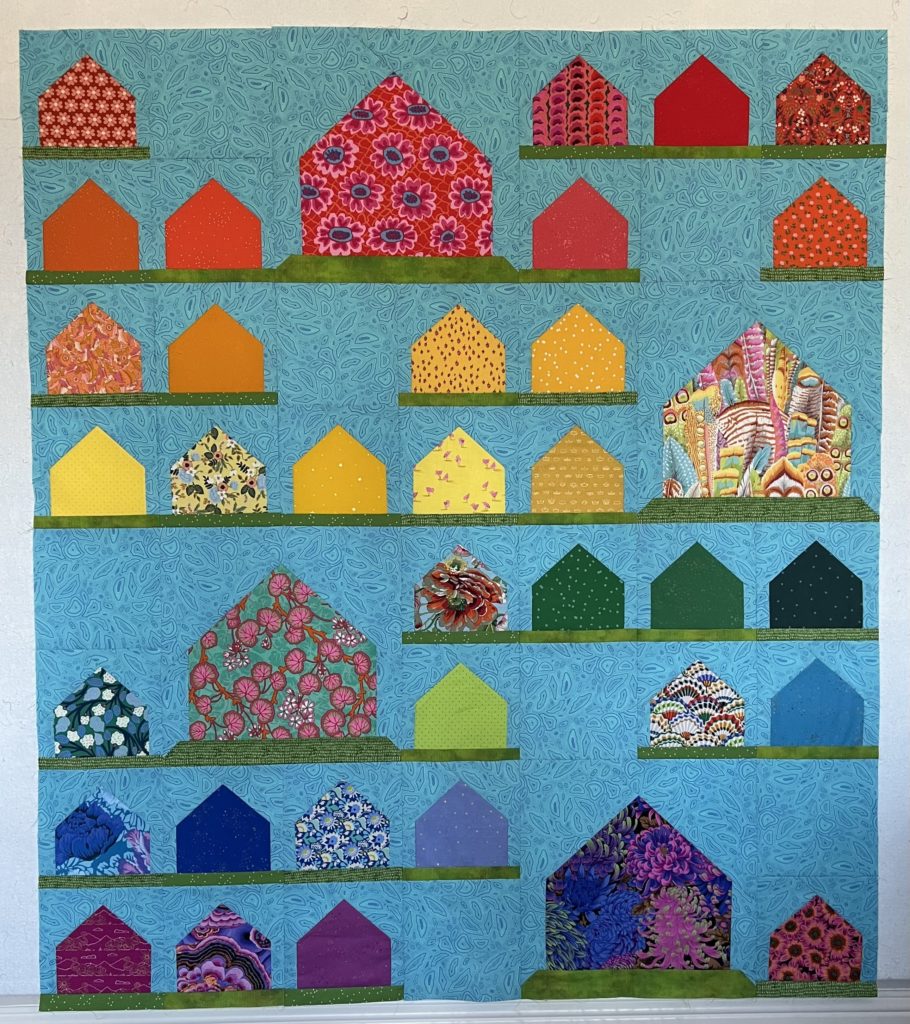 Debbie hit hers out of the park with a Lap-size rainbow of brightly colored homes.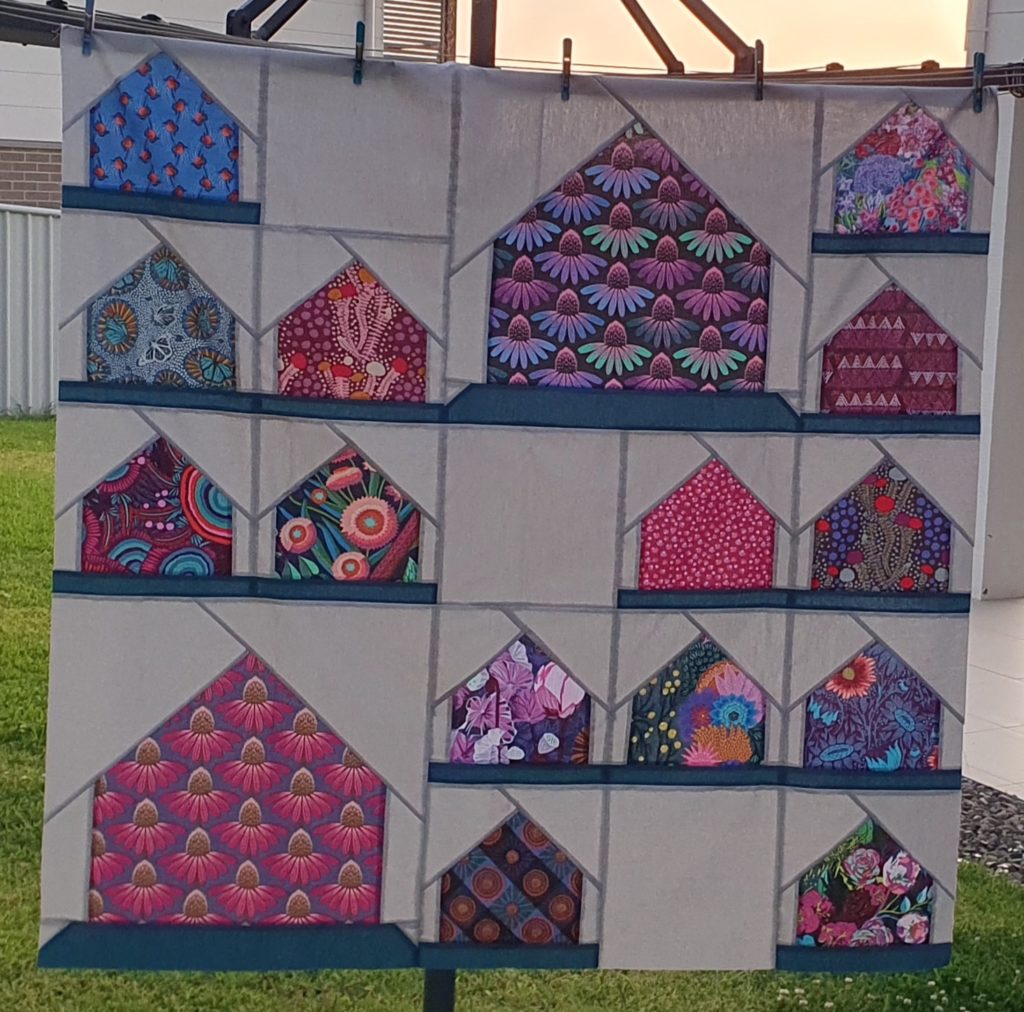 Anne made a gorgeous baby-size with a bunch of Anna Maria Horner prints!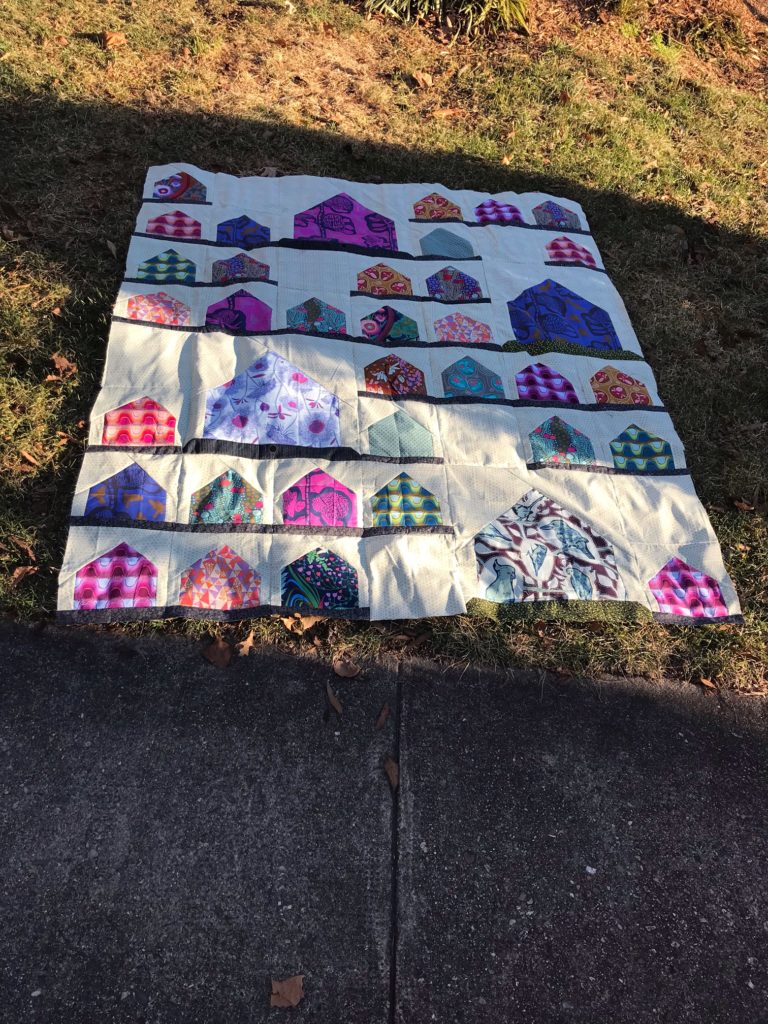 Jessica also used some bright prints for her lap-sized homes.
I love how easy it is to use large scale prints in this pattern!