Hi everyone! Here's the tester roundup for the Shake It Up quilt. First up is Allison's gorgeous version in all blues! I love how she kept the stands all the same color but varied the globe tops in a gradient.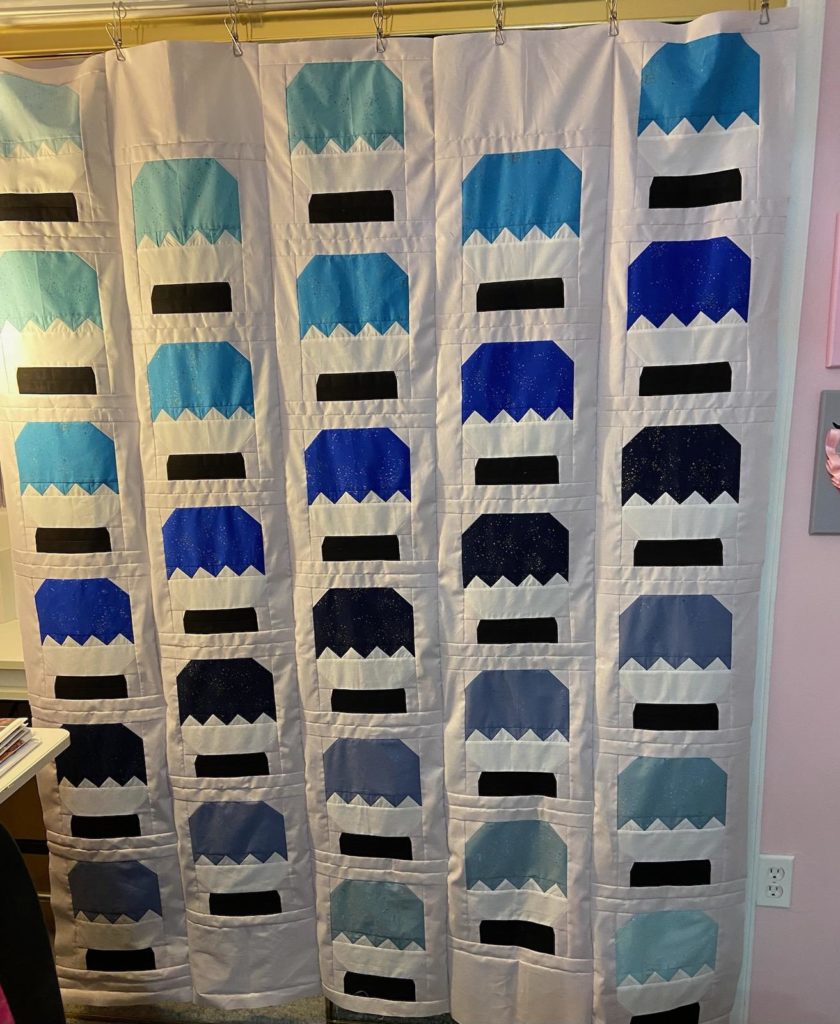 Next up is Jessica's version, which has super scrappy globe tops!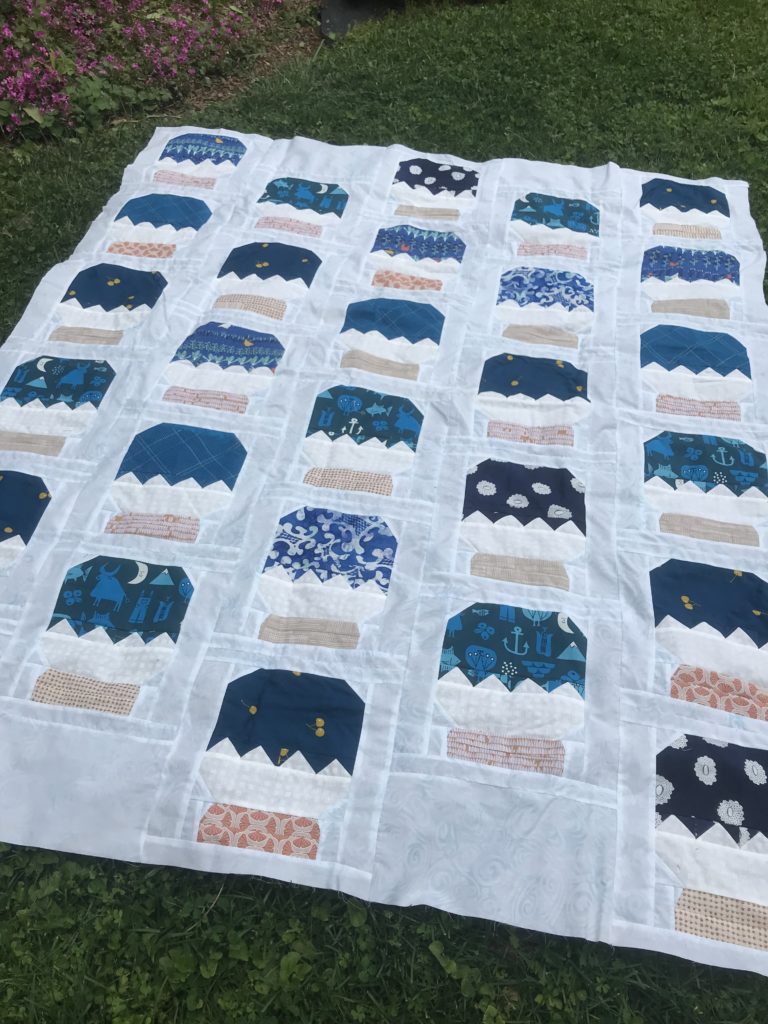 Next up is Joan, with a black background, which makes the globes stand out so much!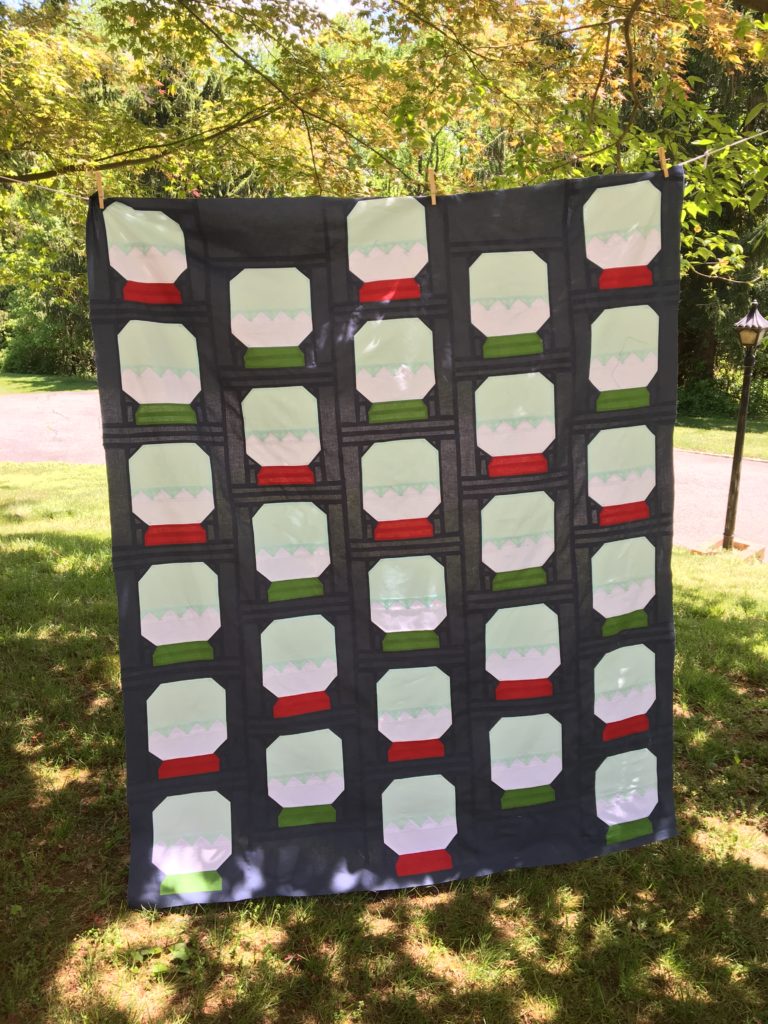 Last up is Lisette's sparkly fun version with a pretty purple background!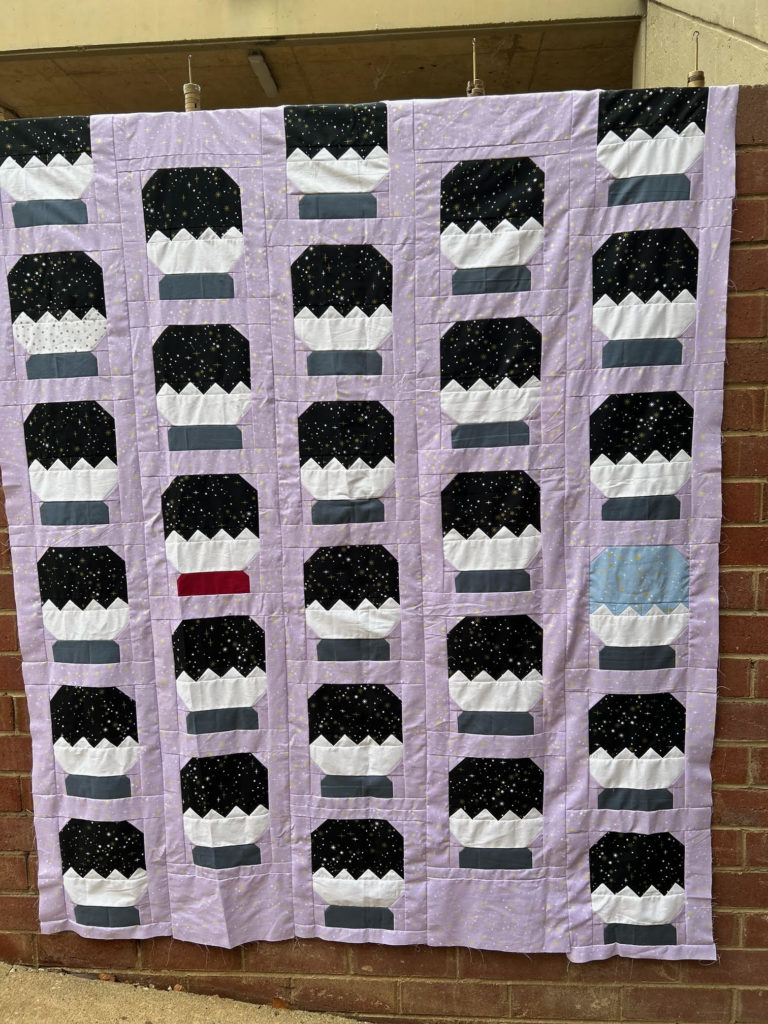 I hope you enjoy this pattern as much as I do!