Hi everyone! I've always wanted to make a heart quilt, especially every time Valentine's Day comes around. They're always so sweet, especially when they are all in pink.
True to form though, I had to make mine rainbow. Introducing Cordate, a intermediate beginner pattern that is scrap friendly and a lot of fun to make!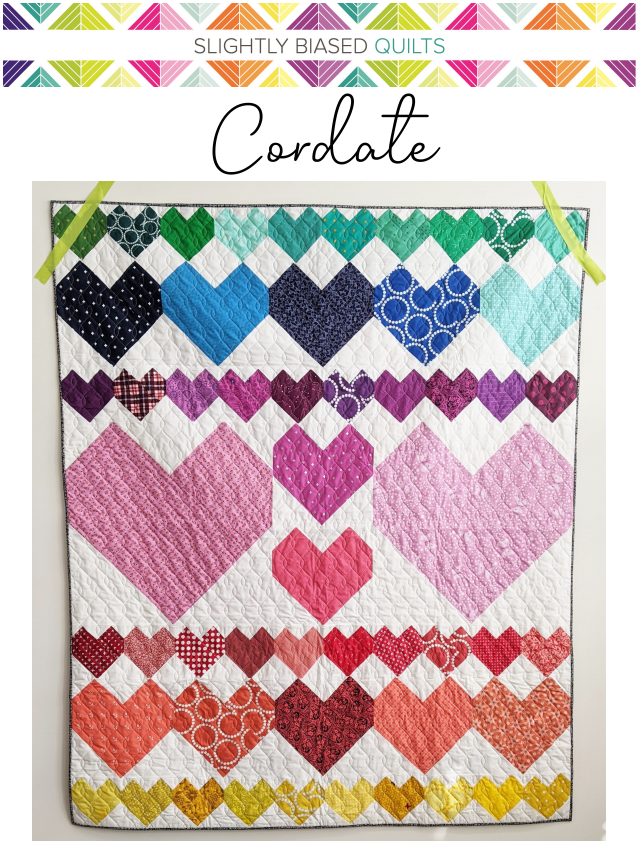 For this pattern, I figured out the quilt math for putting the hearts together in a new way (without the seam down the middle). This gives you a bit more of a larger rectangle so that larger prints can be used for the hearts. It's a really fun way to put hearts together! I also made sure there was not a lot of fabric waste at the same time. All of that took quite a few tries to get right! For the reduced waste, triangles are used with some special tricks to get it all to work out. There are a lot of diagrams included to make sure it's as clear as possible to sew.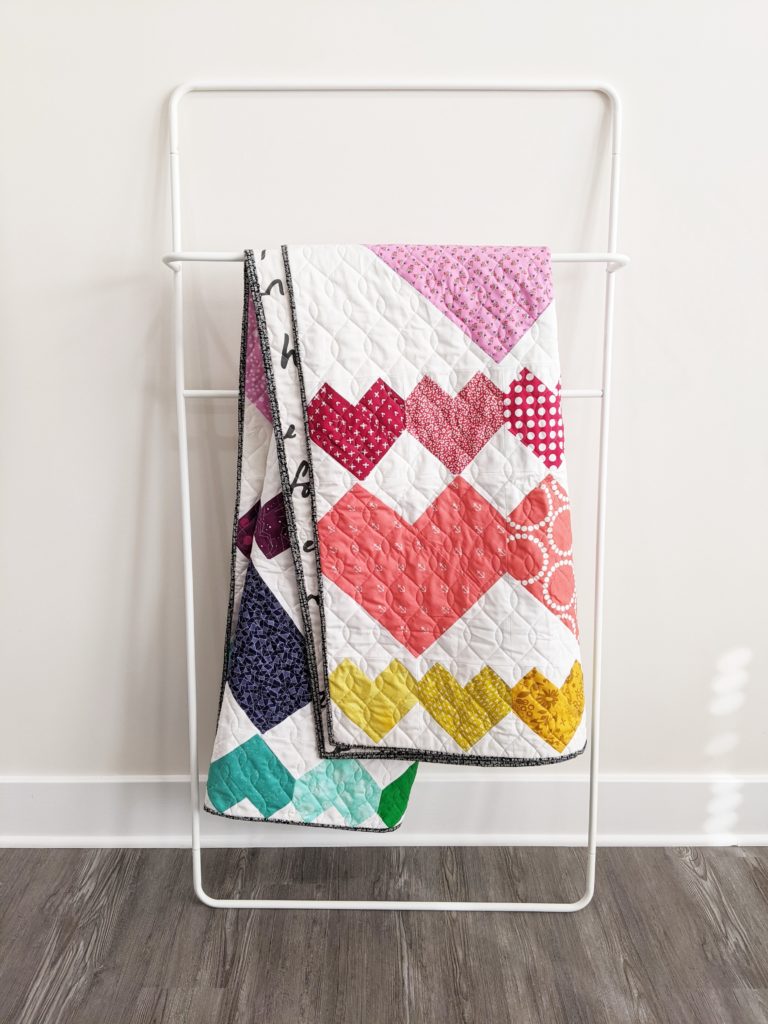 I actually made two of these, the second being scrappy and entirely from Anna Maria Horner prints. Isn't it so bright and cheery?
Did you know that Cordate means heart-shaped? With as many hearts as this quilt has (it's a total of 54!), I thought Cordate would make for an excellent name for this quilt pattern.
My testers did an amazing job testing out the pattern. Here are their versions!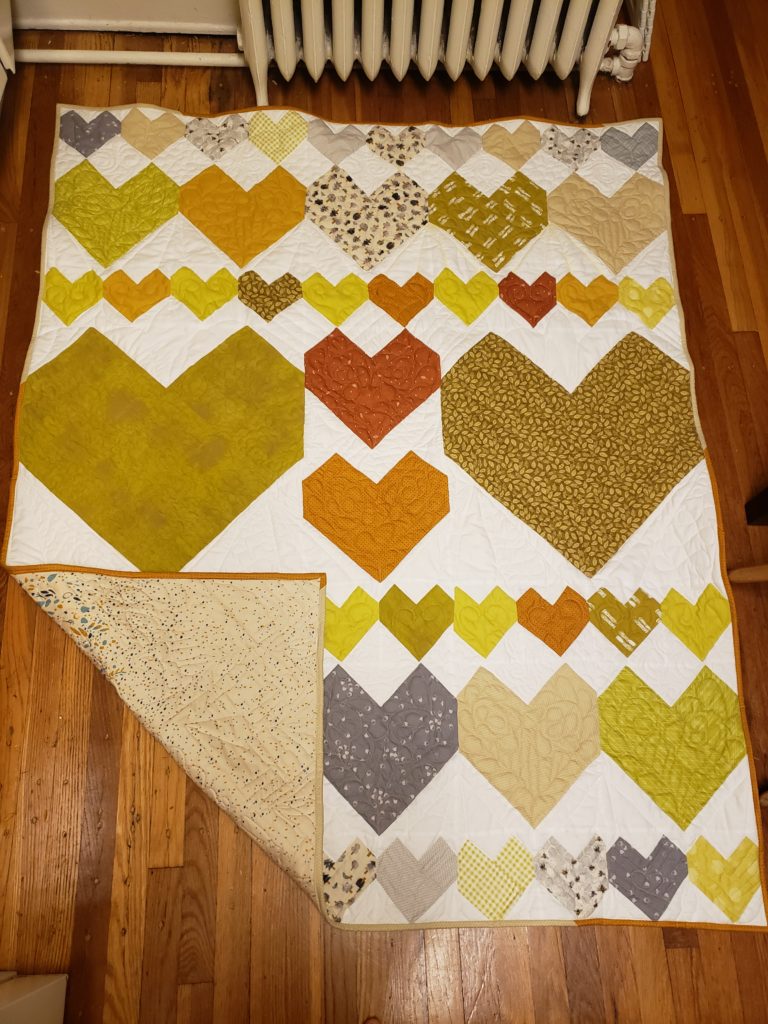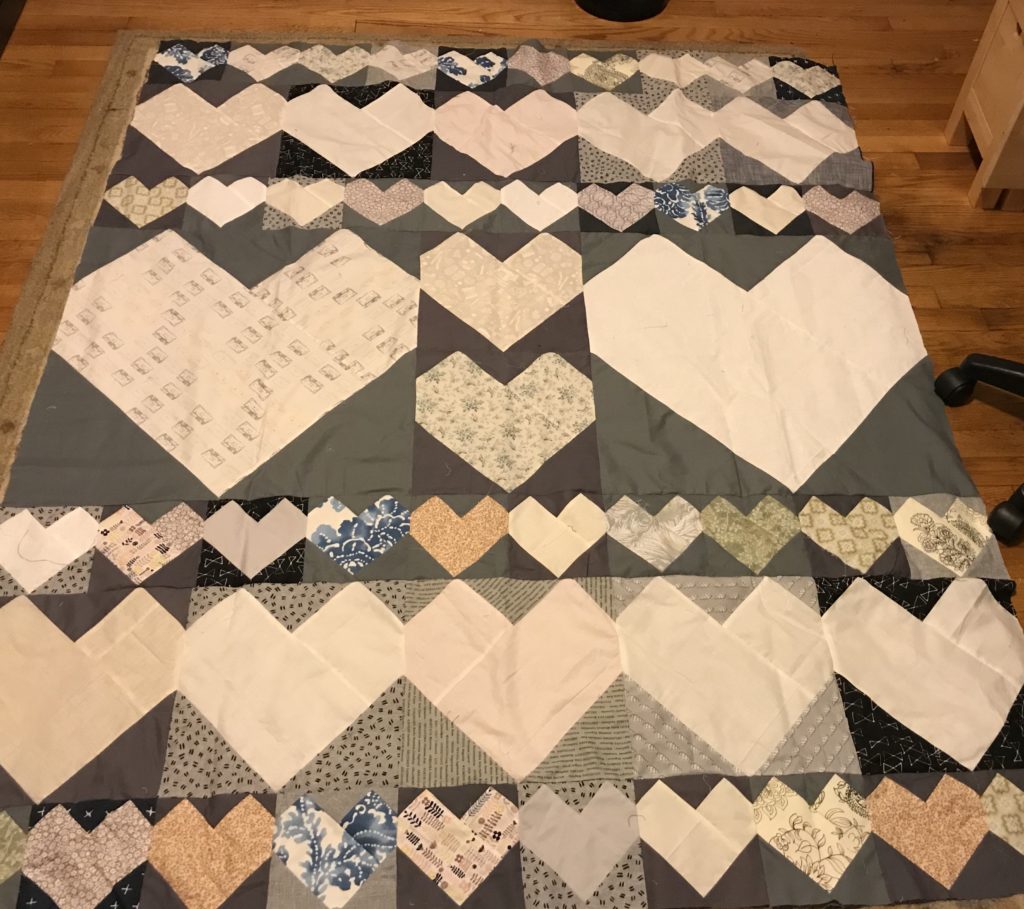 I hope you all enjoy the pattern as much as I enjoyed writing it. You can find Cordate in my shop. Please tag on Instagram as #cordatequilt so that I can see your gorgeous creations!