I finally finished my Feathers quilt too! This is an @alisonglass pattern and I used some Tula Pink prints. This pattern is paper pieced and was a lot of fun to put together, but also challenging. Taking the paper off all those pieces is certainly a large task!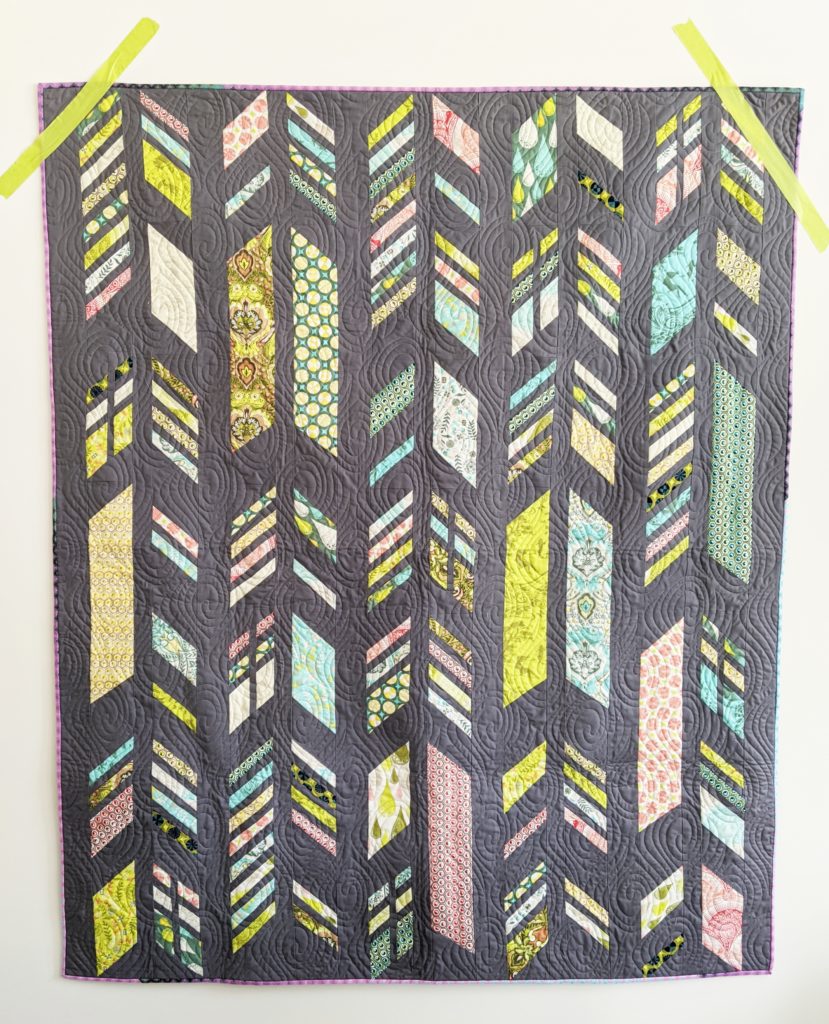 This one was again quilted by Sew Shabby Quilting. Don't you love the wood grain? It's so fun.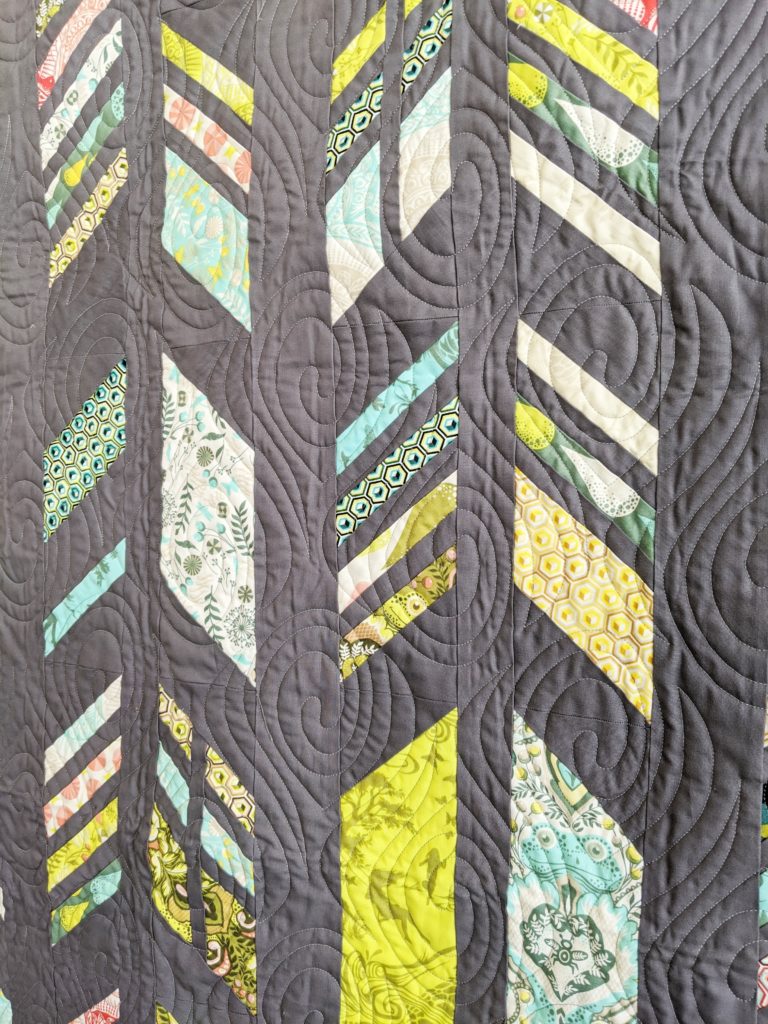 On the back I used some Tula yardage split by a cross-hatch vertical strip. I find print matching too much work and I'd rather put an interesting strip offset from the center instead.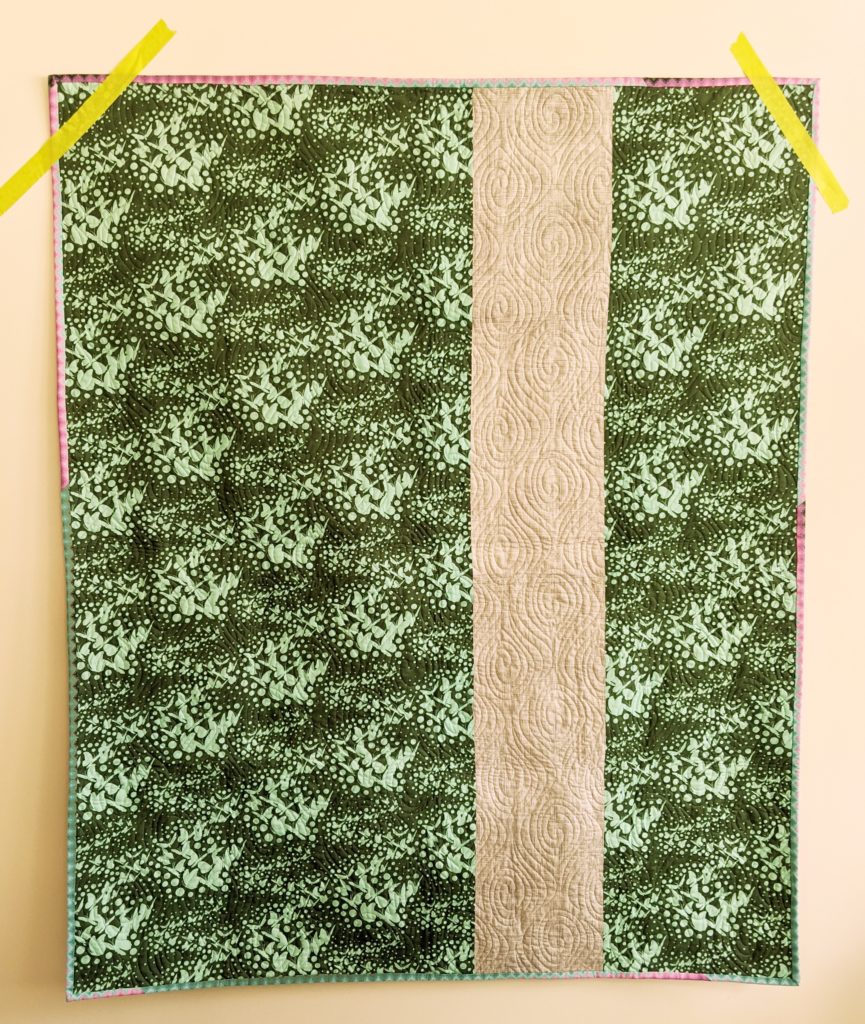 Once again, I found that I have too many quilts, so this one is also listed in my personal Etsy shop.