Happy Wednesday everyone! Today is the release day for Vertex, a really fun half square triangle quilt with lots of sizes of HSTs! This is also the third of four in my half square triangle series. This pattern is a lot of fun and quick to put together, is fat quarter friendly, and also can be great for using up scraps!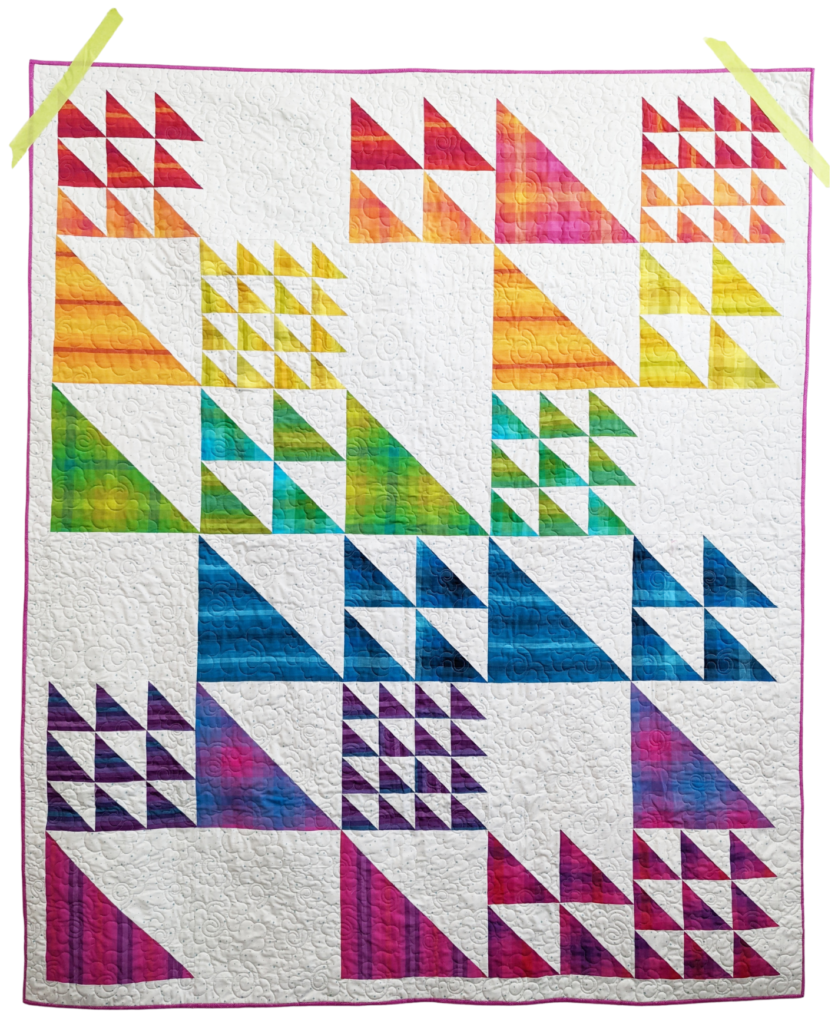 This quilt finishes at 64″ x 76″, so it's a generous lap size for snuggling up on the couch. I used a fat quarter bundle of Kaleidoscope Plaids & Stripes by Alison Glass for this rainbow version. The colors are so saturated and gorgeous. I really love how it turned out!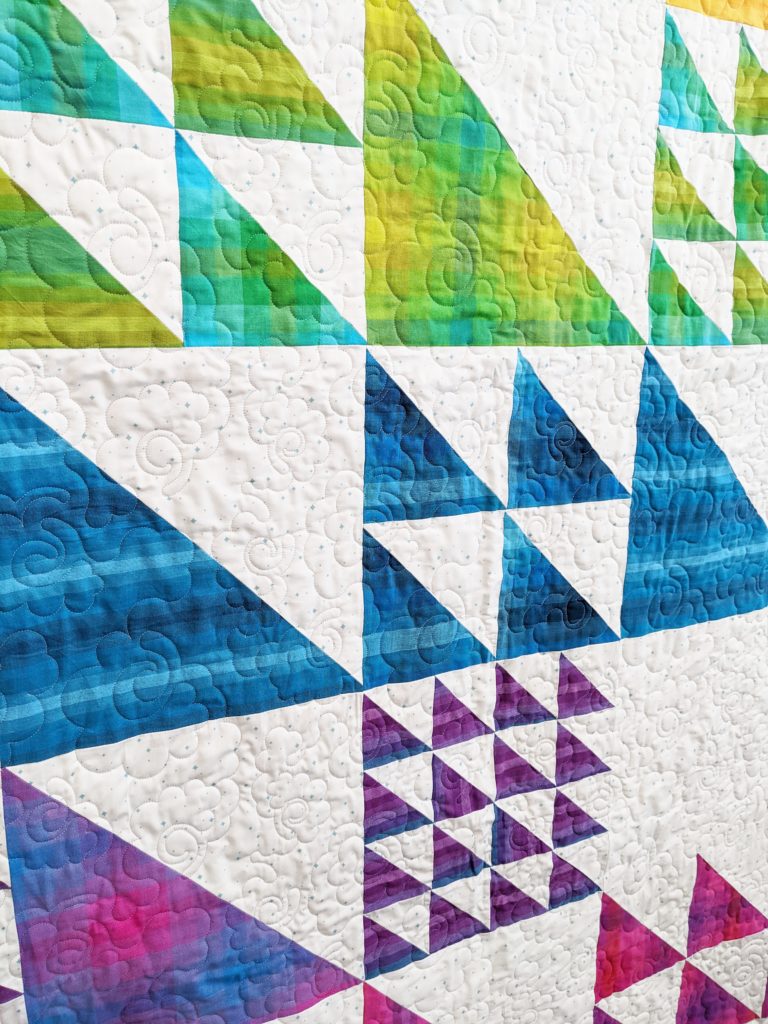 I had this one long-armed and really like the feathery floral that I chose. It adds a bit of softness to all of the sharp edges in the pattern.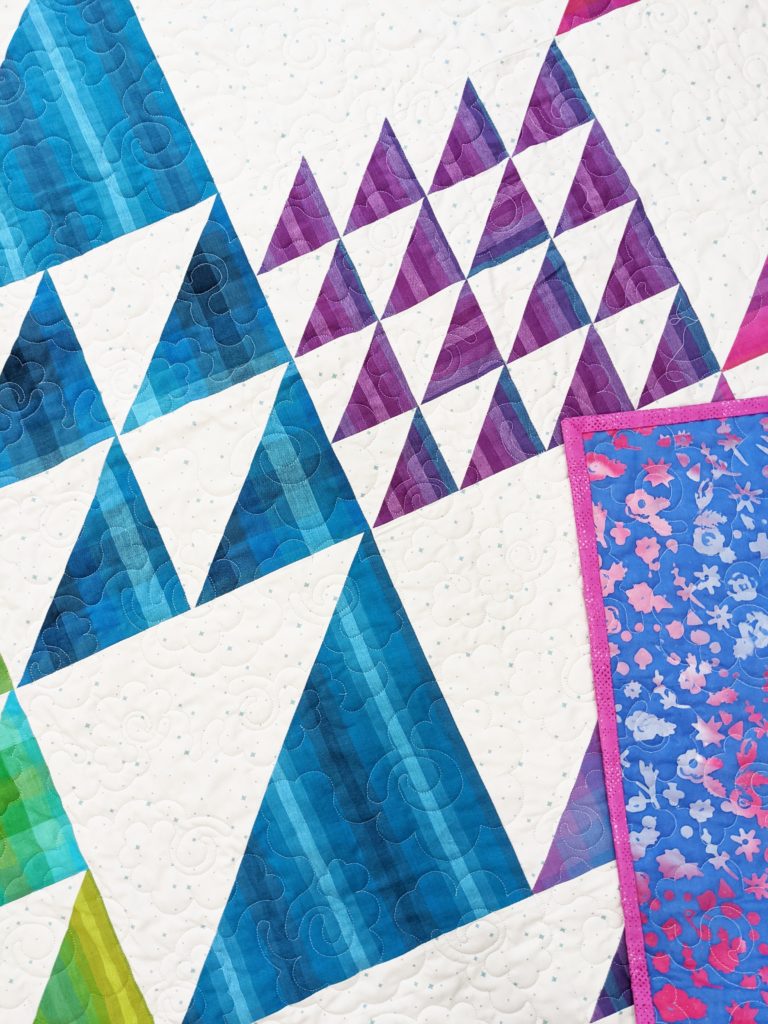 The backing is also an Alison Glass print that I thought coordinated beautifully with the front. I can't say enough how much I love these prints!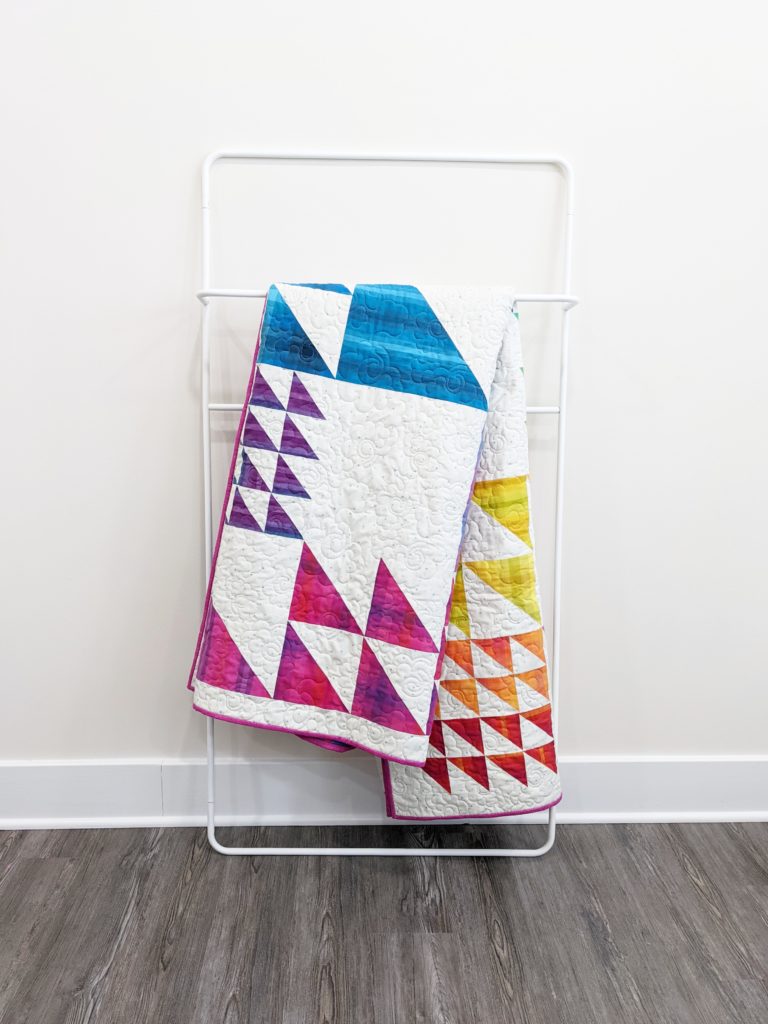 I really hope you enjoy this pattern too!
My amazing testers also made some truly gorgeous versions of the pattern. Look at this beauty by Debbie (@deborahannquilts)! She always hits it out of the park.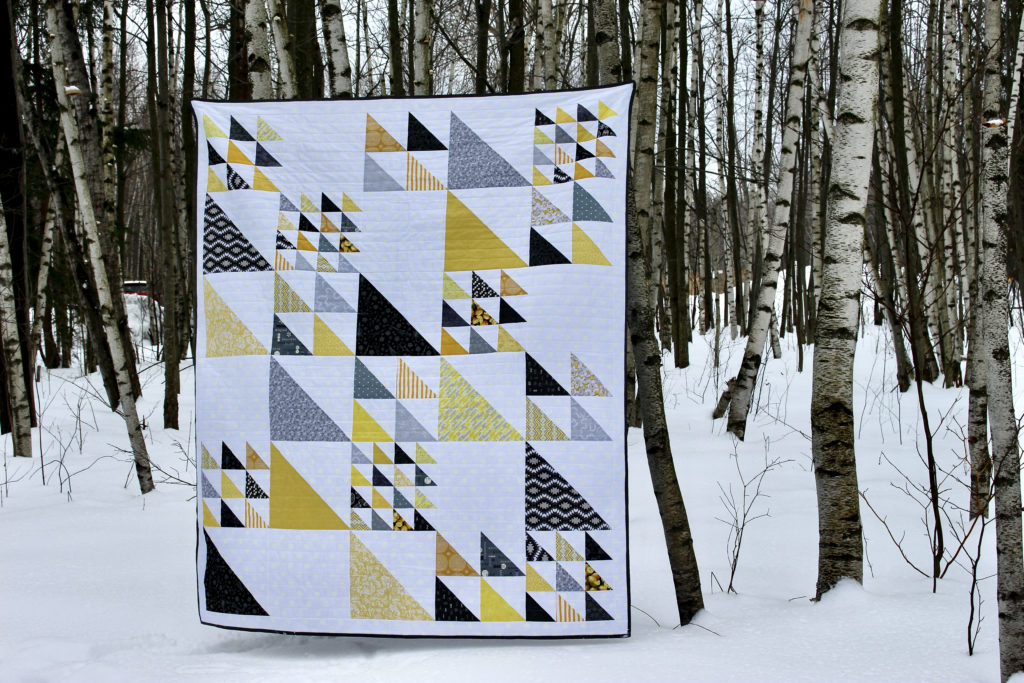 And the gorgeous scrappy version below is by Jessica (@wester.jessica). I really love the scrappiness of this one so much! Even the background is scrappy, and it makes it so cheery and fun.
Michelle (@sewbellzer) made a really bright and cheery version below! I love the brightness of the prints against the white background. Her pup is super cute too. :)