Hi everyone! I just have to share the wonderful versions of Wavelet that my testers cooked up. They are so lovely!
First is an amazing queen size version from Debbie (@deborahannquilts)! She always hits it out of the park.
And the gorgeous twin version below is by Jessica (@wester.jessica). I really love the grey background of this one so much!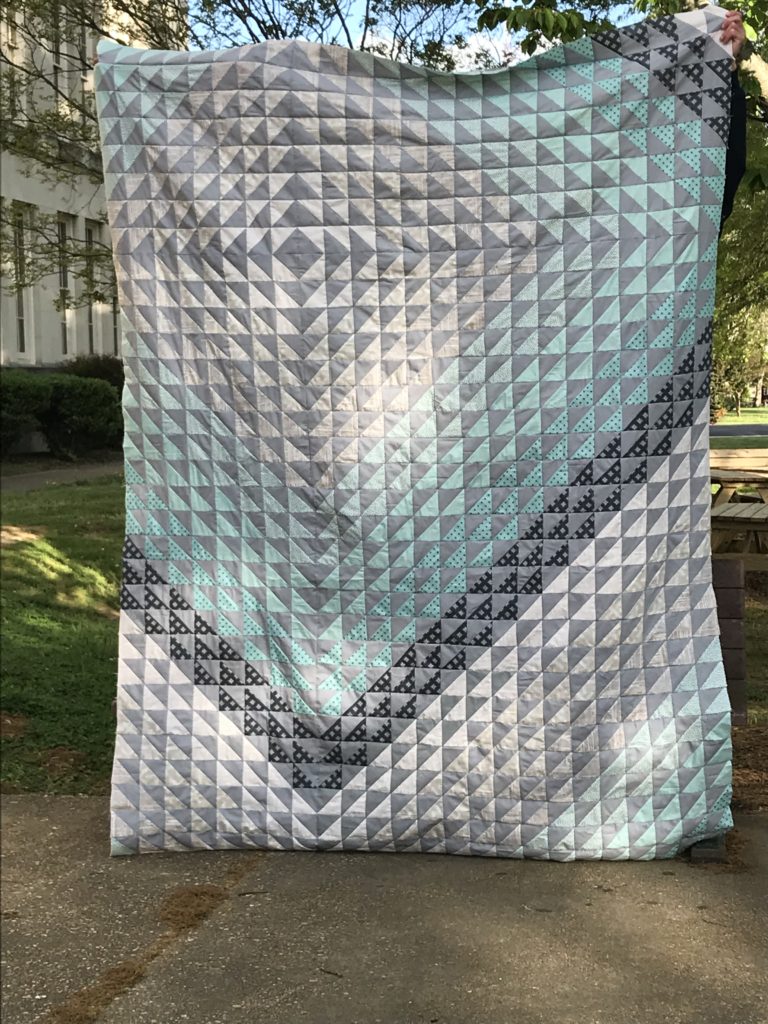 Joan (@pitcherperfectcrafts) made this lap-sized beauty below. Isn't the black background so great with the bright feature prints? It reminds me of the nineties in the best way.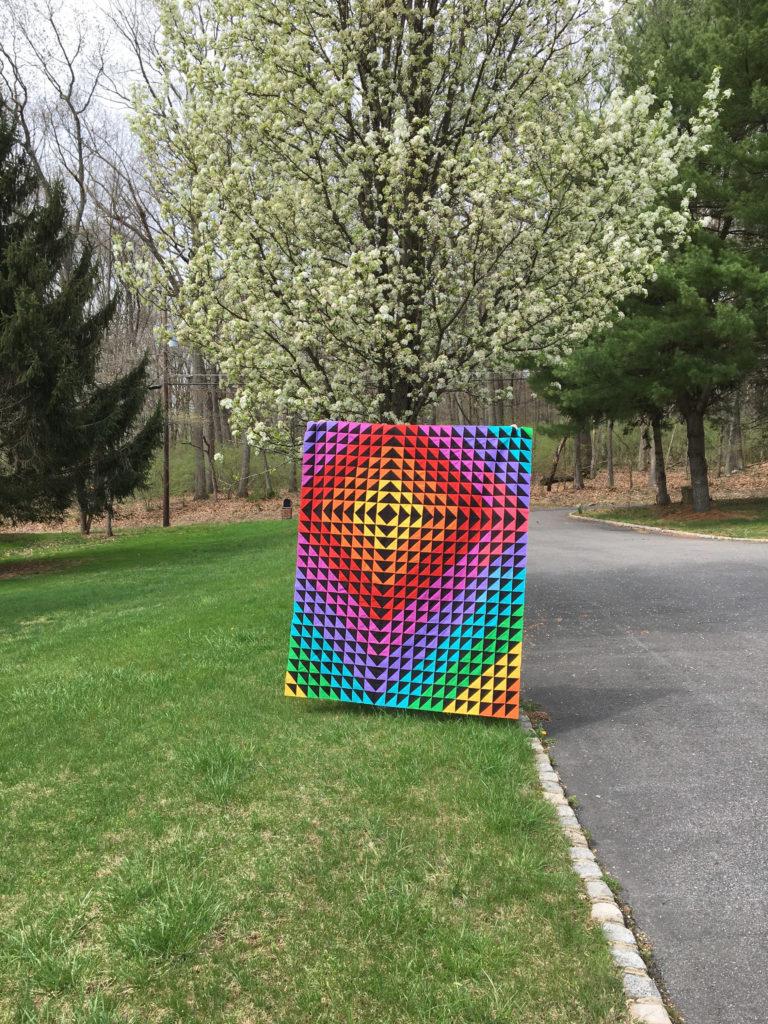 And lastly, Debbie (@mumziepooh) made this beautiful baby-size version. The colors are so great – it looks like a black and white photo, but it's not!