Happy Tuesday everyone! Last week I released the Luster quilt pattern, a fun star pattern with no flying geese (only half square triangles). This is the first in my star series of patterns, and it's really great for beginners. If you want to learn how to make an economy block (the center of the star), this is a great pattern for you.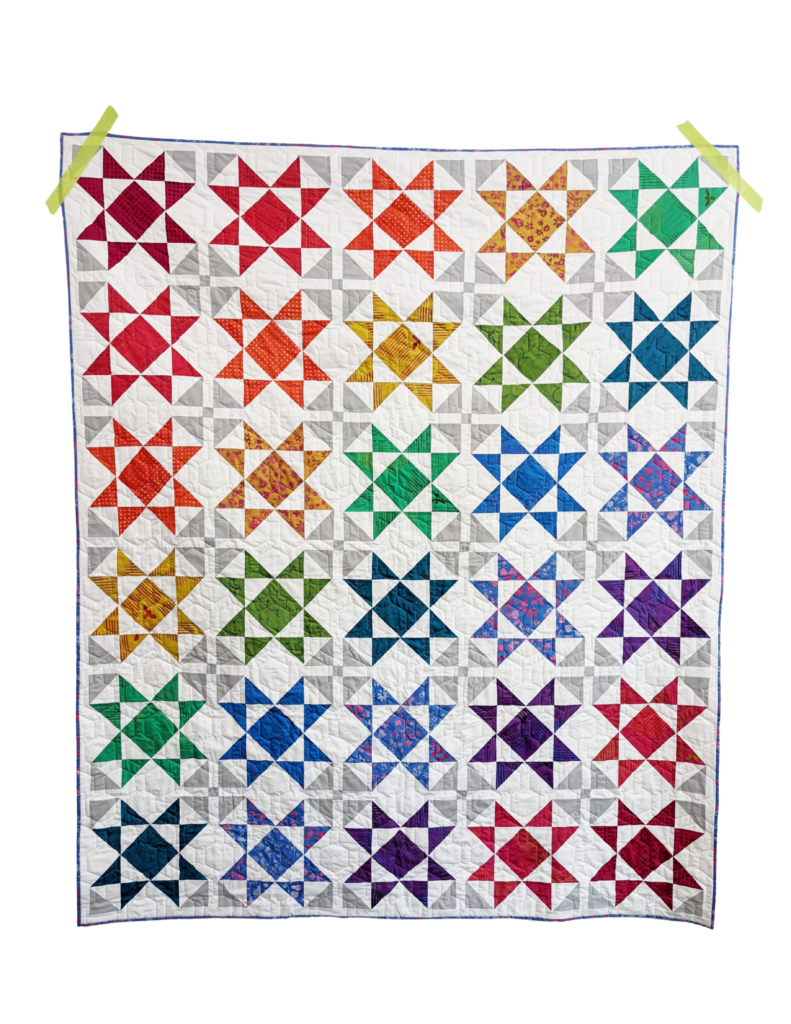 This pattern comes in four sizes: Baby, Lap, Twin, and Queen. It's so exciting to be able to offer so many sizes in a pattern! I used the Stitched line of fabric by Alison Glass in this version, and I love the bright, saturated colors that it has.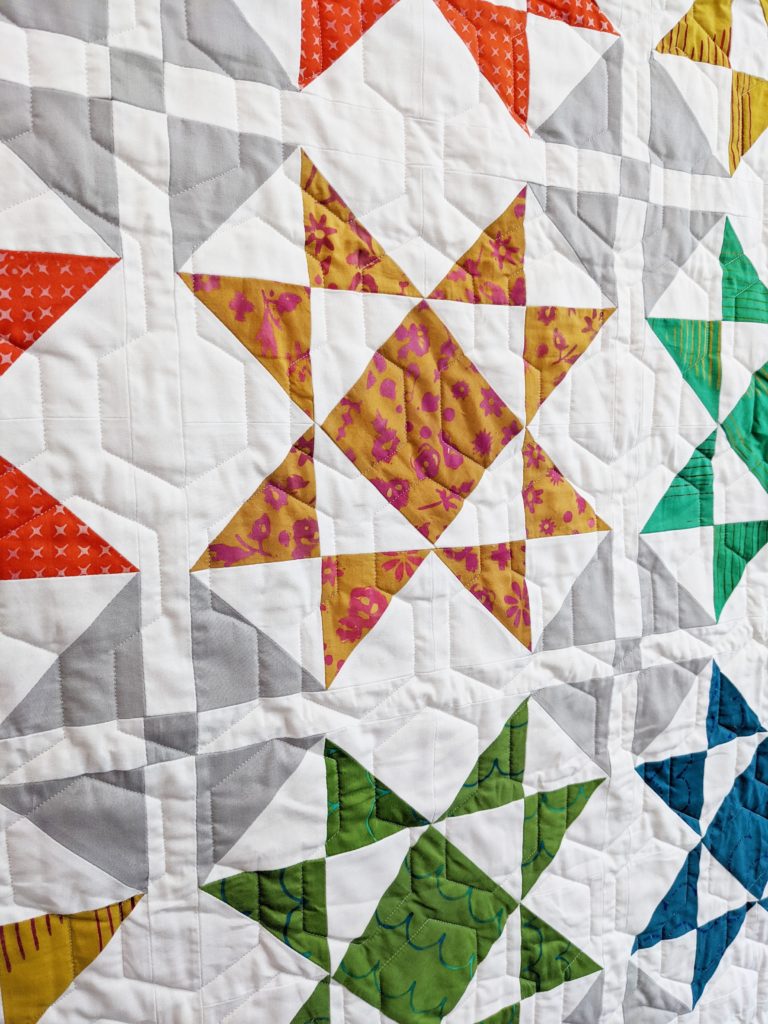 I also got to use a new long-armer for this quilt… my mom! She's only done a few so far, but I think this one turned out really well. I'm so excited to be able to send her quilts from now on.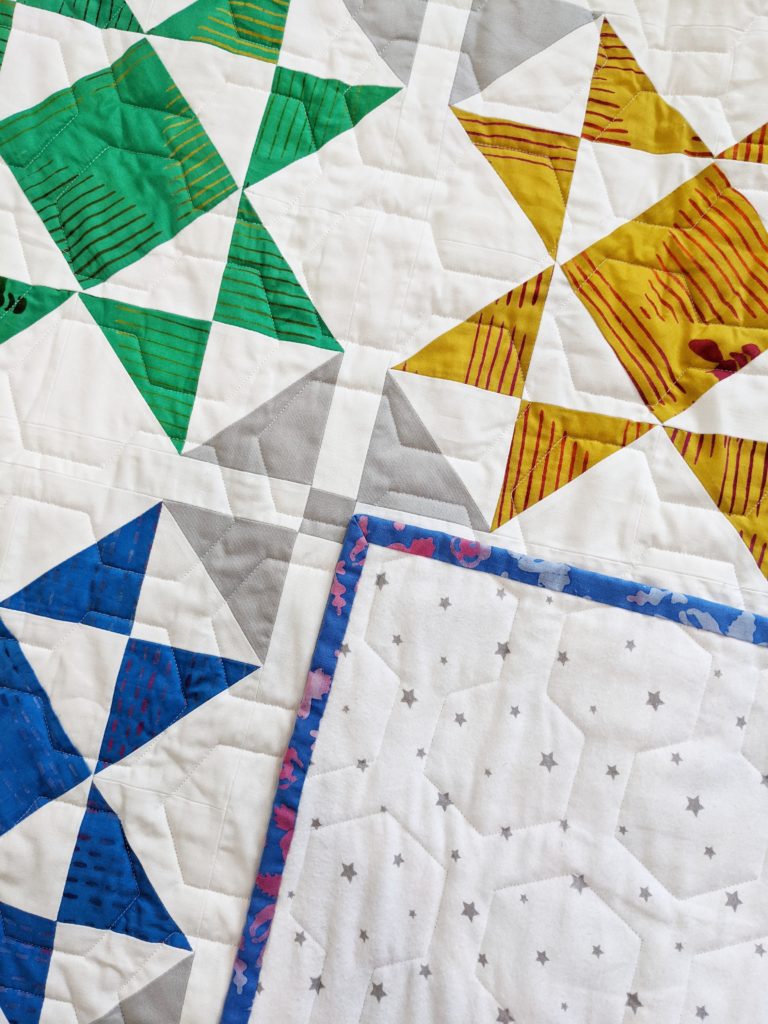 I used a soft and cuddly star wideback flannel from Joanns for this one. I've been trying to figure out how to back quilts without spending a ton of money, and it turns out this is a really great way to do it.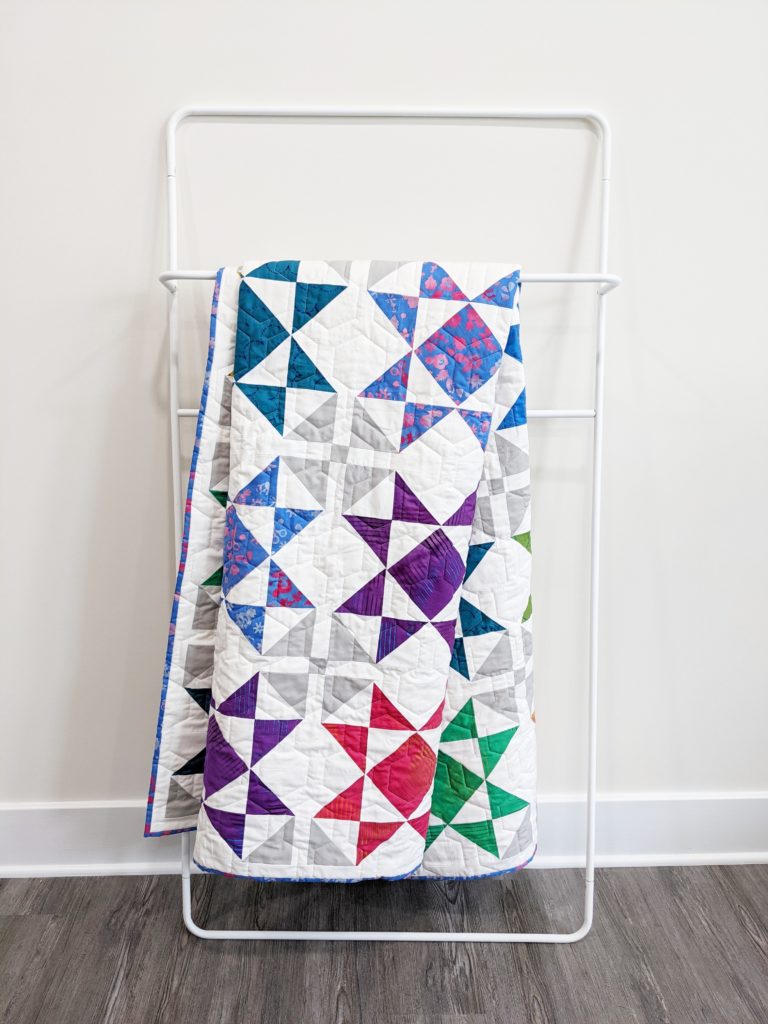 I hope you enjoy the pattern as much as I did. Stay tuned for the tester versions of this quilt!