Hi everyone! I have a bunch of fun tester versions of the Centrum quilt to show you today!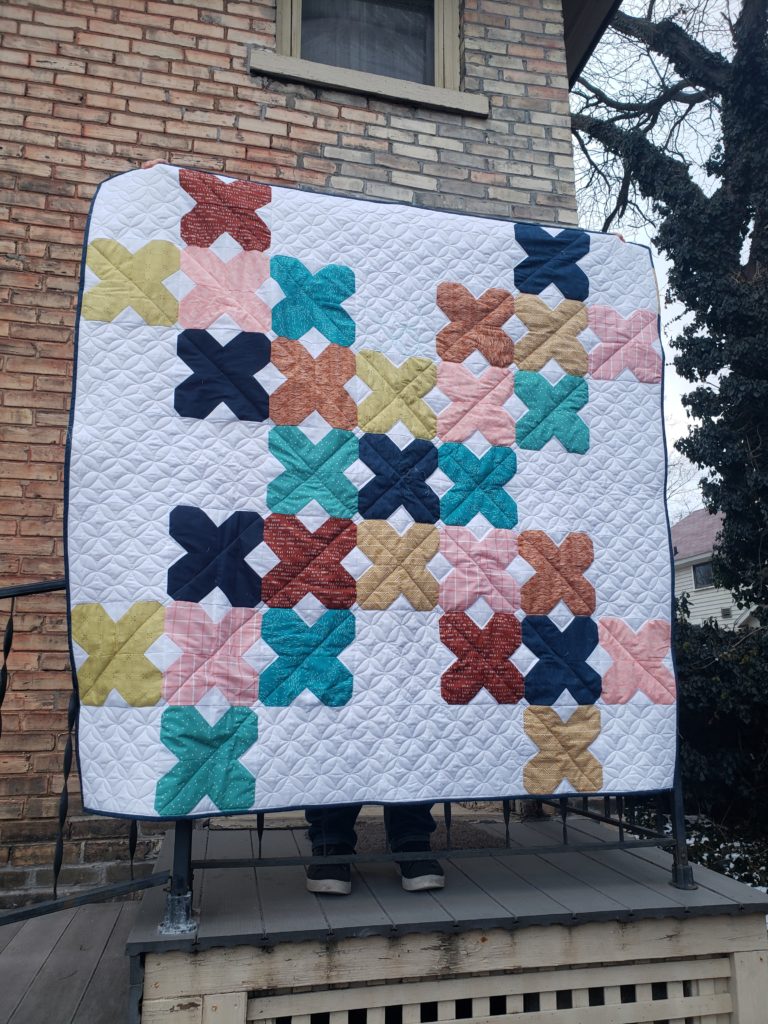 This first one was done by Amy Ackerman, and isn't her quilting gorgeous? It looks so fluffy and warm!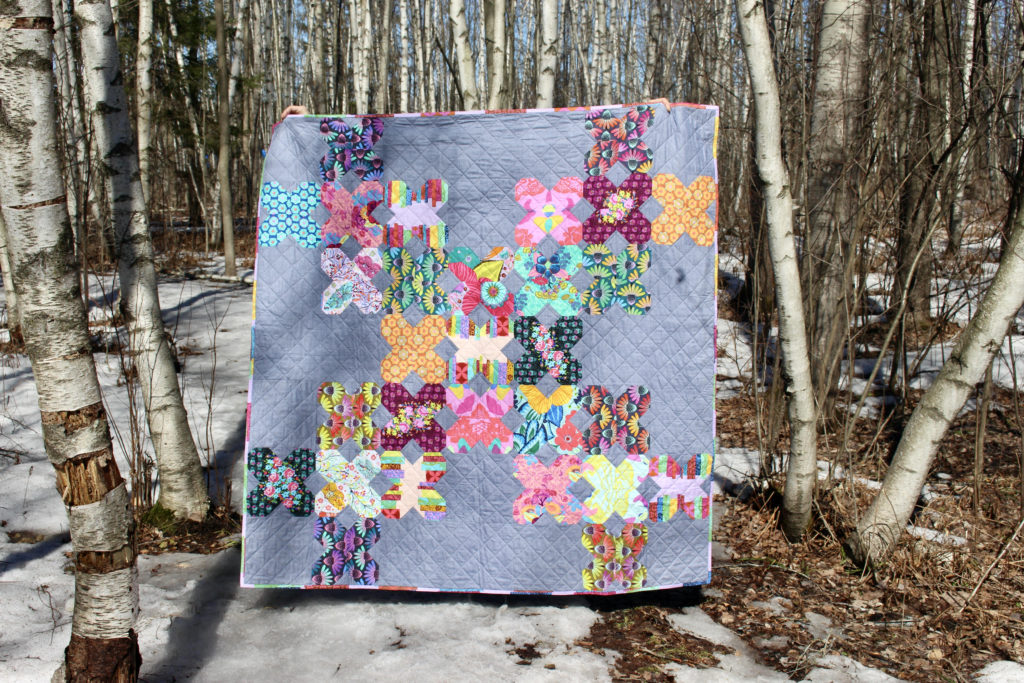 Next up is this Anna Maria Horner beauty by Debbie Fraser (@deborahannquilts). I'm always a sucker for AMH prints, and this turned out so bright and fun. I need to make one myself!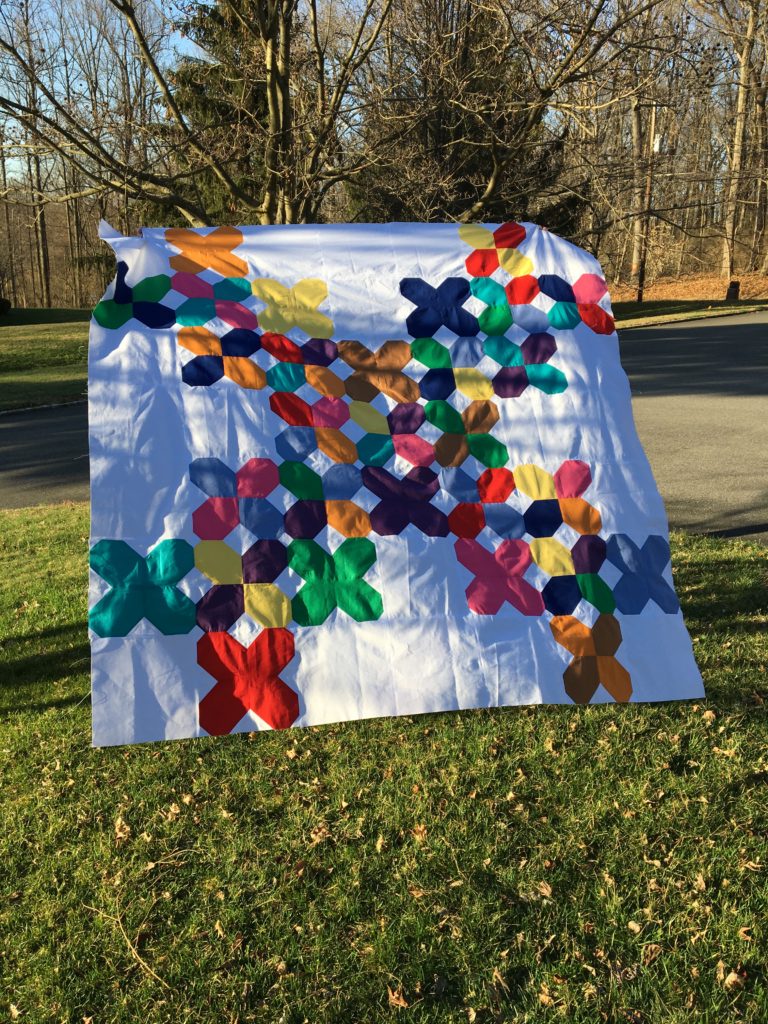 Next up is a version in solids by Joan Markussen (@pitcher_perfect_crafts). She mixed and matched the blocks within some of the x's, and it turned out so, so good!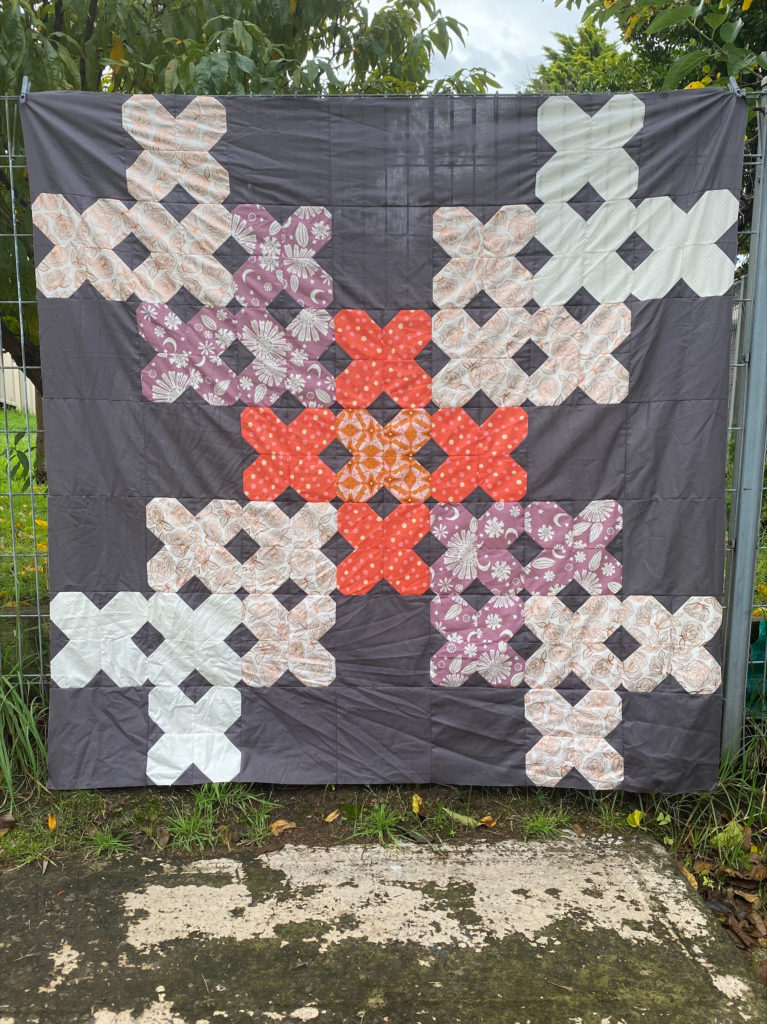 Kersten Pearce (quilty_kersten) used a dark grey for her background, and also coordinated some of the x's for a different look, both excellent choices!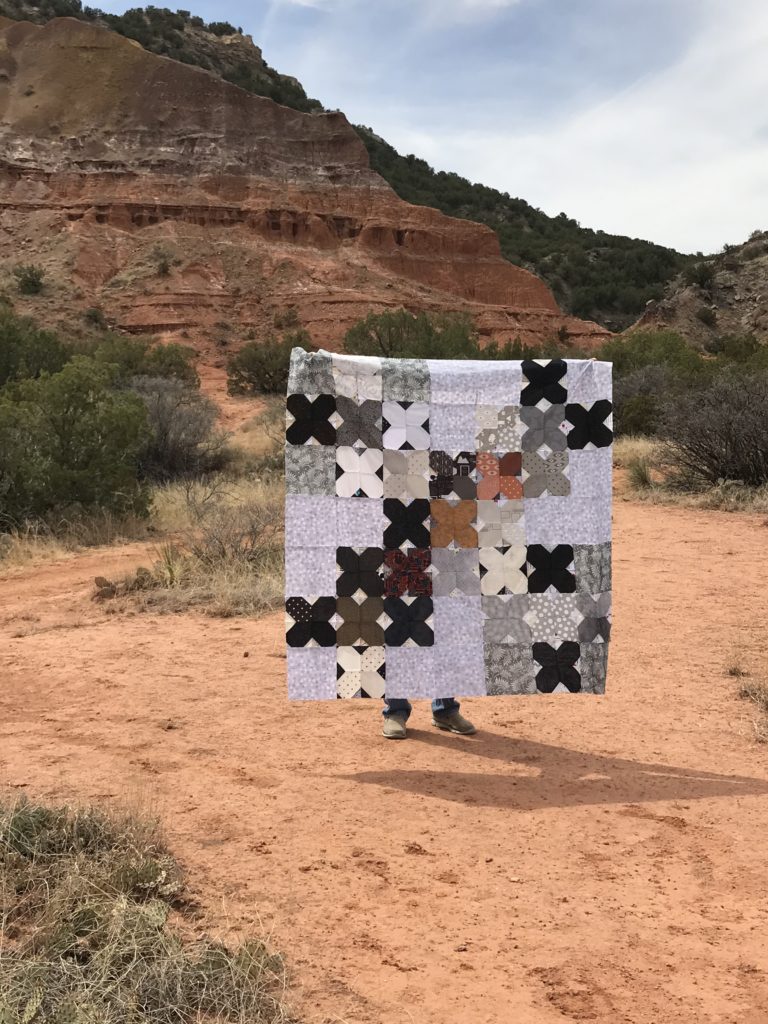 Last but not least, Laurie Belcher (@lauriegran) changed hers up a bit with scrappy background prints! And what a fun backdrop for pictures!
As usual, you can get the Centrum pattern here in my shop, both in pdf and paper versions. I hope you have an excellent week!