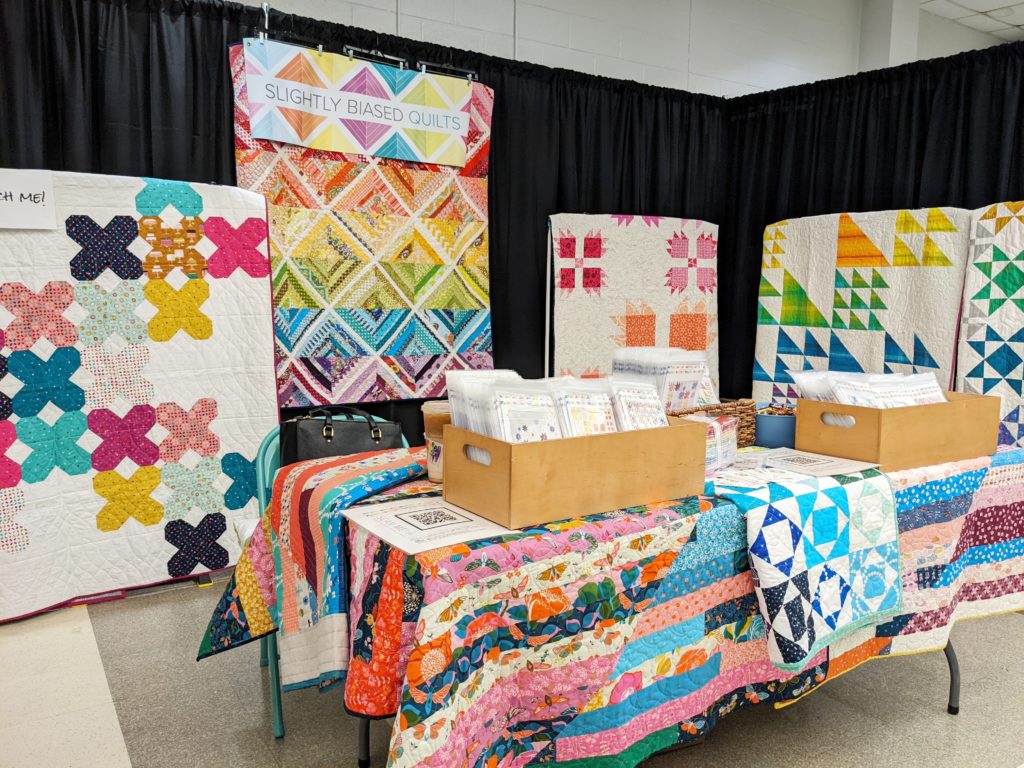 I had the opportunity a few weeks ago to join a quilt show as a vendor. I'm so grateful that I was recommended to join, because it was So. Much. Fun!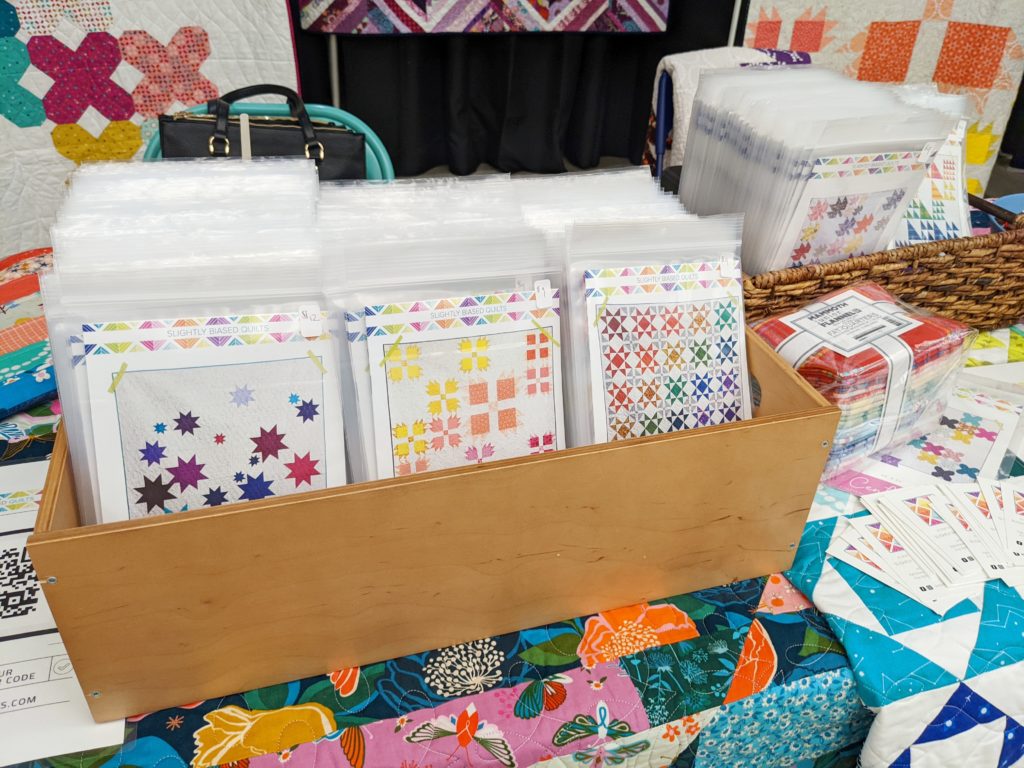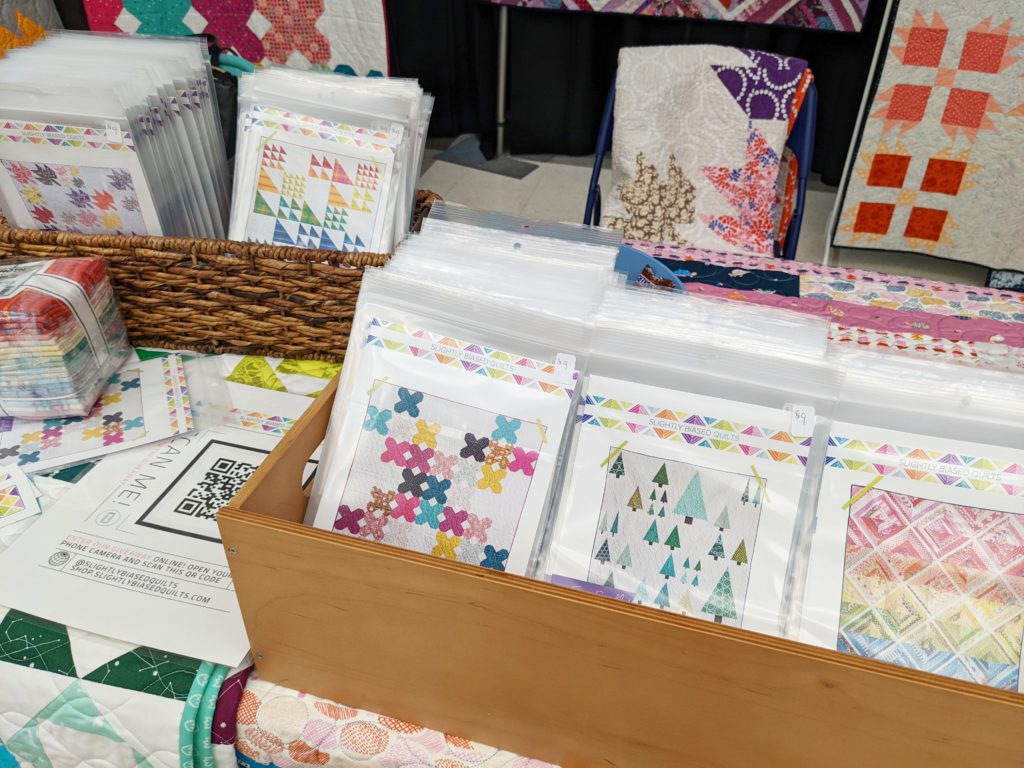 I brought all of my paper patterns, along with samples of each one so that everyone could see what they looked like in person.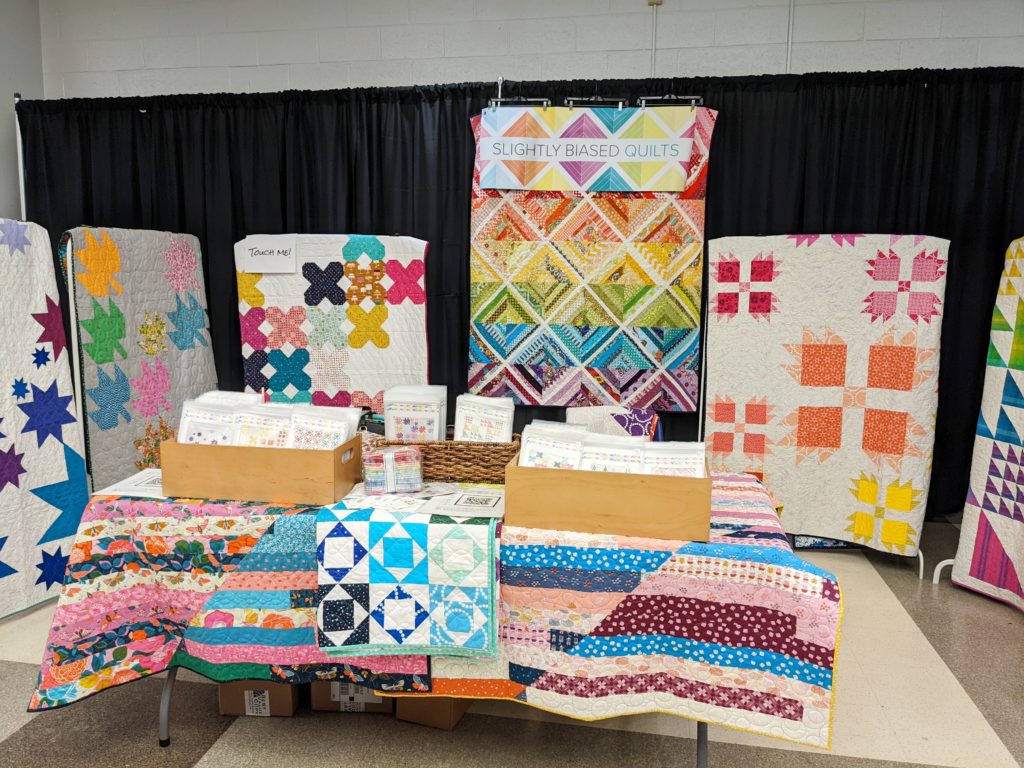 I got countless positive comments on the booth and my shop name, and so many people were inspired by the colors that I chose for my quilts. I can't tell you how happy that makes me! I was also requested to lead lectures or classes in the future, so I'm working on setting up information for guilds and shops! More information can be found here, and a link is along the top of my site. Please let me know if you are interested, or if you have a favorite quilt show that you'd like to see me at!