Pressing seams is an essential part of quilting. It helps to create a professional finish, prevent puckering, and make your quilt top lay flat. In this guide, we will discuss the importance of pressing seams, the different methods of pressing seams, and tips for pressing seams perfectly every time.
The Importance of Pressing Seams
Seams are the foundation of any quilt. They are what hold the pieces of your quilt together and create the overall design. When seams are pressed properly, they can help to create a professional finish and prevent puckering.

There are two main methods of pressing seams: to the side and open. Each method has its own advantages and disadvantages, so you can choose the method that works best for you. Everyone is different, and both methods are great, so you should go with whichever method works best for you!
The Different Methods of Pressing Seams
Pressing Seams to the Side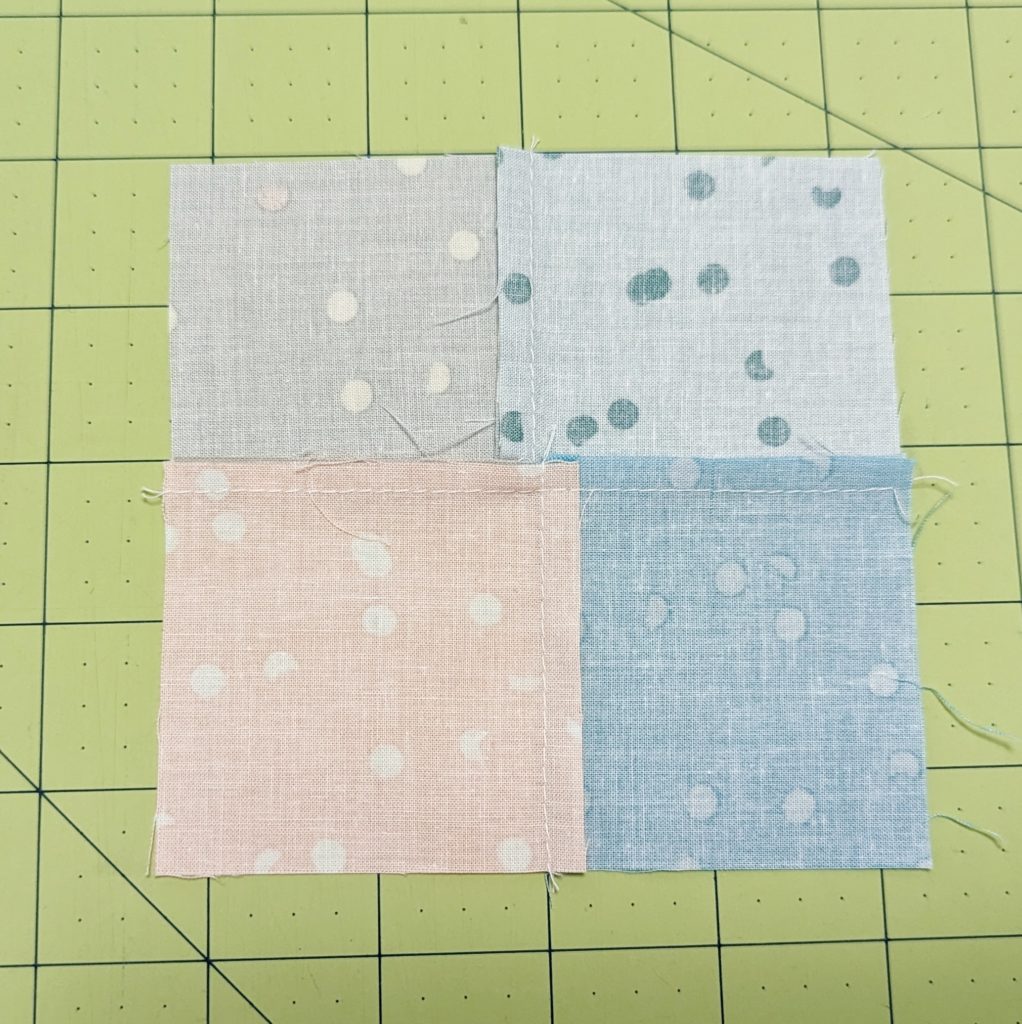 This is the traditional method of pressing seams. To press seams to the side, press both pieces of the seam towards the darker fabric. This method is a good way to prevent bulk and make your quilt top lay flat. Seams can be nested when sewing blocks together, which many quilters say helps them get great matching points. I personally rarely press to the side, with the main exception being when I piece flying geese or economy blocks.
Pressing Seams Open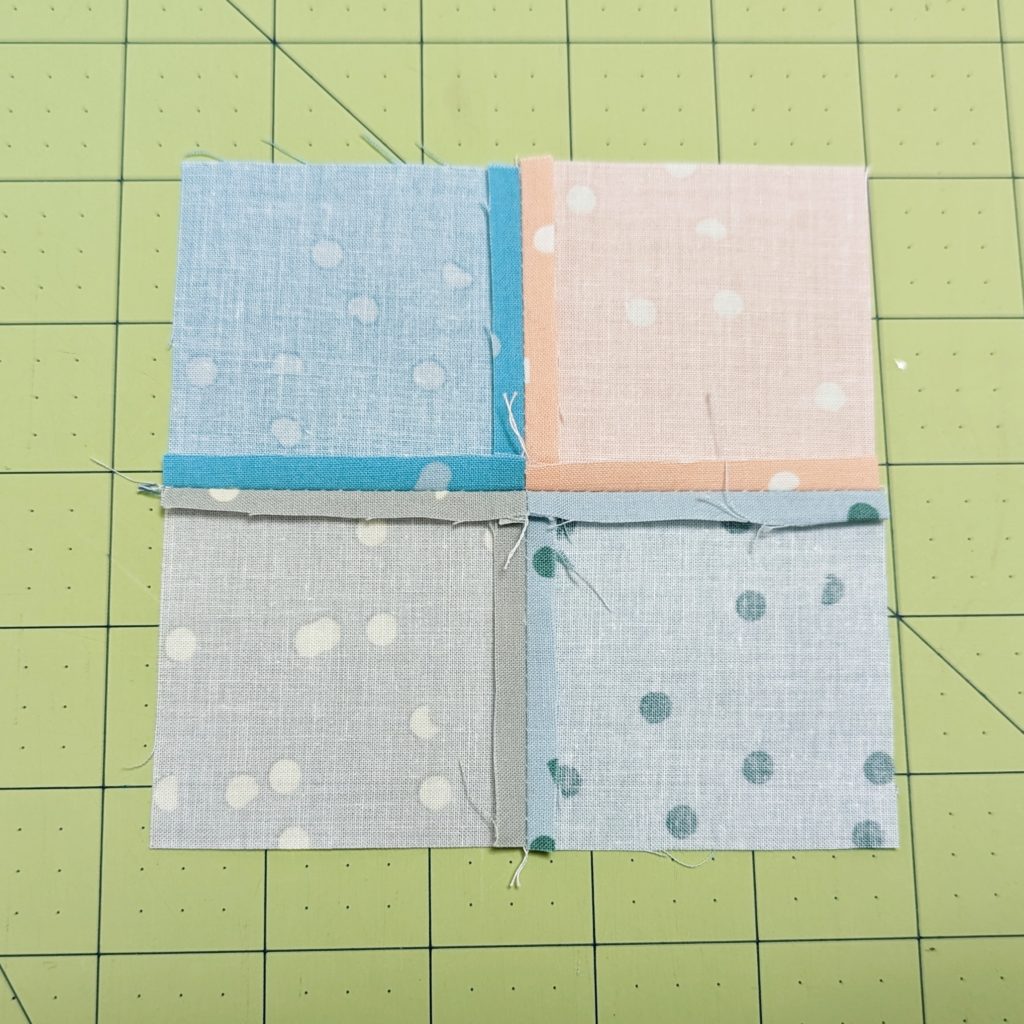 This is a newer method of pressing seams that is becoming more popular. To press seams open, press the seam in both directions, opening the seam slightly (you may be able to see the thread between the seam). This method can help to create a more uniform look in your quilt top. This is my preferred method most of the time, even when piecing half square triangles. For me, it works really well when sewing blocks together to get perfectly matched points.
Here is a quick comparison of the two on my machine. On the left, the four-patch block was pressed open, and on the right, the four-patch block was pressed to the side. Can you see the difference?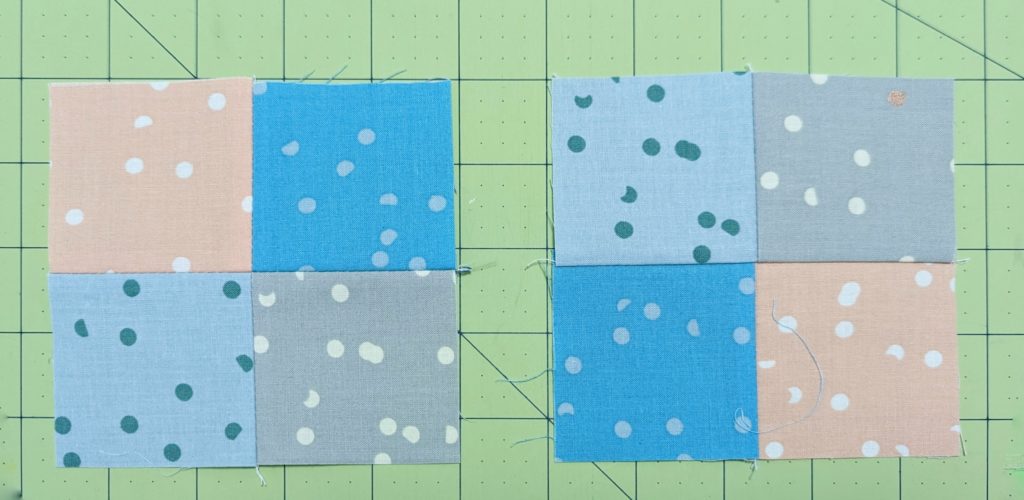 For me, pressing open allows me to pin exactly at the 1/4″ mark to perfectly match my seams. Pressing to the side and nesting seams for me is somewhat good, but just a tiny bit off, and it's off by enough to bother me.
Tips for Pressing Seams Perfectly Every Time
Here are a few simple tips that can help you press seams perfectly every time:
Use a hot iron and steam. This will help to set the seams and prevent them from fraying. I know, I know, you're not supposed to use steam when pressing, but for me it really helps get perfectly matching points. Again, do what works for you!
Press seams as soon as you are finished sewing them. This will help to prevent them from stretching out or getting wrinkled.
The Best Pressing Tools for Quilting
There are a few essential pressing tools that every quilter should have. These tools include:
An iron is essential for pressing seams. It should be hot enough to set the seams, but not so hot that it scorches your fabrics. I personally love my Rowenta DW5197 iron, which gets nice and hot, and doesn't have an auto shutoff (I find that feature annoying).

A pressing board is a flat surface that you use to press your seams. It should be large enough to accommodate your quilt top, and it should be covered with an ironing board cover. You can use an ironing board or make your own pressing table, which is what I have in my studio. I love the extra space my board gives me.
Many quilters also use a wool pressing mat instead of a traditional pressing board. Wool mats retain heat, pressing both sides of your seams at once, but they can have a bit of a smell, and you also must use a barrier between your table and the wool mat, or you might destroy your table.
Some quilters also swear by a tailor's clapper, which can help set seams. I personally don't have one, so I can't recommend it, but a lot of quilters love theirs!

By using the right tools and following the tips in this guide, you can press your seams perfectly every time.