Hi everyone! Today I'd like to talk about different types of fabric that you can use in your quilts beyond the standard quilting cotton.
When it comes to quilting fabrics, quilting cotton is the gold standard. It comes in varying thicknesses and softness, but overall, it's designed specifically for quilts in mind, so it's a natural choice. More recently, however, I've been branching out into some other kinds of substrates!
I've been using a lot of batiks lately, all from the wonderful designer Alison Glass. I love how every piece is unique and looks hand made.
Wovens are another fun category! I made one of my Vertex quilts from Alison Glass' Kaleidoscope wovens, and I absolutely loved the texture.
Ali from Arabesque has an excellent post on how to quilt with wovens. I have a few more piles of wovens to use, and I'm definitely going to start using Ali's tips!
I have also deeply fallen in love with cotton sateen. Ruby Star Society has a ton of widebacks in this substrate, and they are like butter and make perfect backings.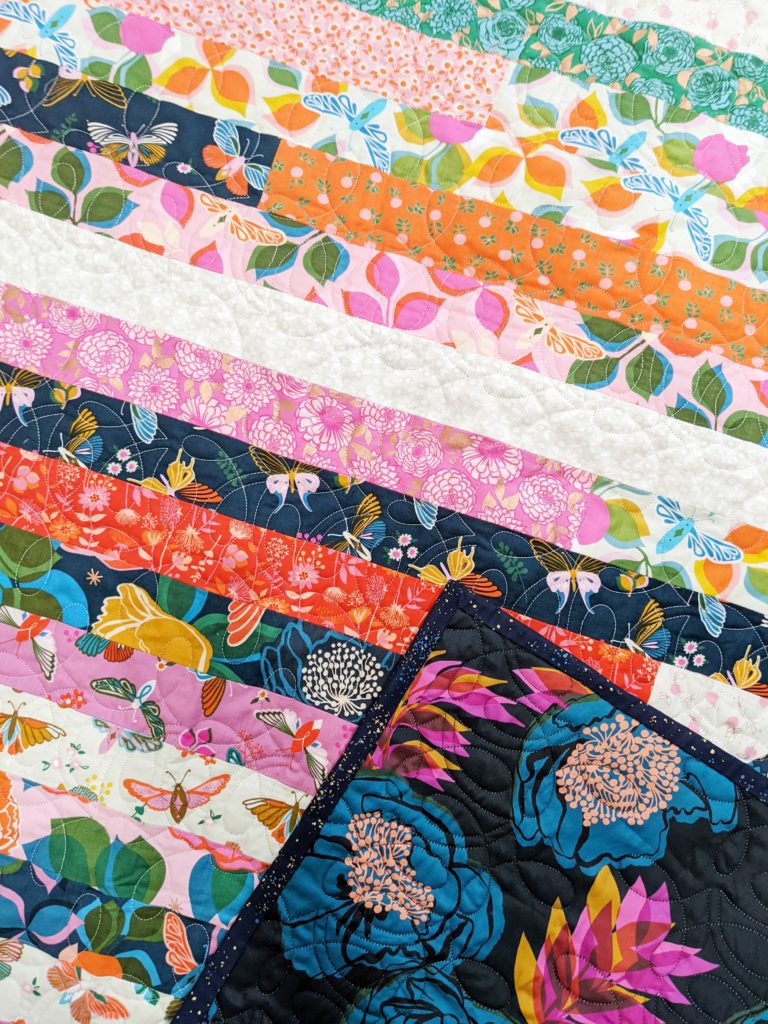 Do you use any fabrics that aren't quilting cotton in your quilts? I'd love to hear!